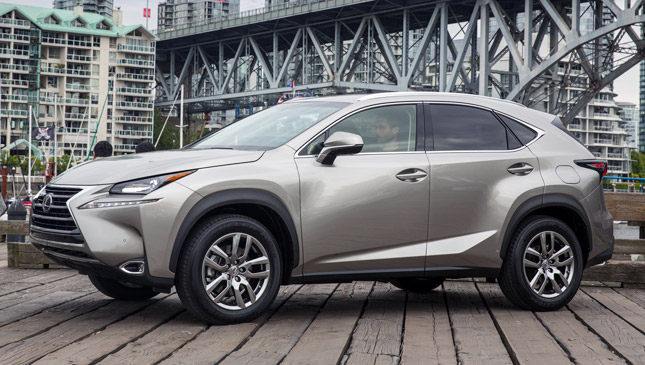 The latest hotcake product has finally arrived for Lexus Manila, and this has enabled the Japanese luxury brand to outsell perennial premium-segment leader BMW--at least for a month. We're talking about the turbocharged gasoline NX model, the NX200t, which quietly became available locally in January.
Last month, Lexus sold 35 units of the NX200t (and just one unit of the NX300h hybrid) to help the brand open 2015 with a strong 67-unit performance. By comparison, BMW, the best-selling premium car brand in the country for 12 straight years, sold 48 units, followed by Mercedes-Benz with 33 units.
This marks the first time Lexus has beaten BMW in their monthly sales contest in the Philippine market.
Lexus Manila president Danny Isla, however, cautions against immoderate expectations. "Beating BMW is difficult to sustain," Isla humbly says. "They have more dealerships, and they have their APEC partnership this year."
Even so, the new NX200t looks to be a consistent performer for Lexus in 2015. It is priced at P2,848,000 for the regular version and P3,288,000 for the F Sport. This crossover model is so fresh that Lexus Manila hasn't had time to include it on its website.
Thanks to a new bestseller, Lexus Manila is primed to post good numbers in 2015.
Continue reading below ↓
Recommended Videos
"The luxury segment had a modest growth of 10% in 2014 compared to the aggressive overall market growth of 26%," Isla points out. "Despite this, Lexus hit its volume target with a 12% increase over 2013 figures. We are very pleased that Lexus continues to draw strength and appeal among people who matter, and that we are able to serve their interests well. We look forward to 2015 with optimism for moderate growth. It may not be an easy task, but we will capitalize on our brand strength and the positive and passionate outlook of the whole Lexus team to reach greater heights."