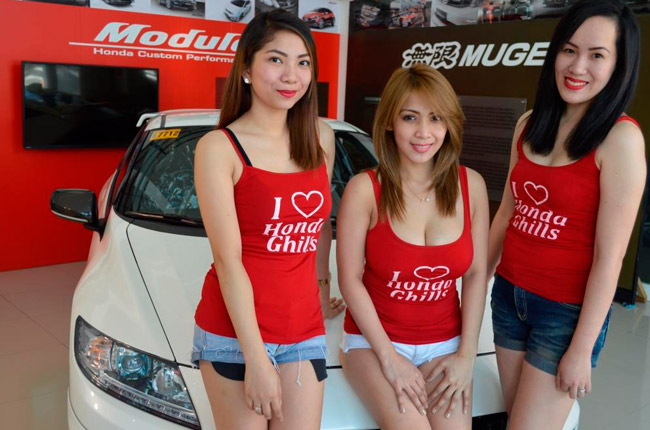 This weekend, Honda Cars Greenhills is celebrating its first anniversary. To help give the celebration a festive mood, branch manager Tina Marcelino has thought of a gimmick that is sure to tickle the fancy of the dealership's customers--particularly the male ones.
From today (November 20) until Saturday (November 22), Honda Cars Greenhills is offering a free car wash--courtesy of its female sales associates themselves--to "all clients who will inquire." Imagine that. Just make an inquiry about a Honda vehicle and you get a free car wash by gorgeous Honda salespeople (one of whom might end up facilitating your car purchase).
Meanwhile, those who will make a reservation for any car will take home "special tokens."
Also, during this anniversary weekend, Honda Cars Greenhills is offering the City with a low down payment of just P31,000.
Finally, those who will bring in their car for service will enjoy "special discounts."
Oh, and best of all, refreshments will be served.
Anyway, we need to get going now. We want to be the first client to have our car washed.
UPDATE: Honda Cars Greenhills branch manager Tina Marcelino contacted us to say that they didn't intend to "degrade their female employees." She said the female sales associates in the photos only served to promote the dealership's first-anniversary marketing campaign, and that even male sales associates would participate in the car-wash service.
Continue reading below ↓
Recommended Videos