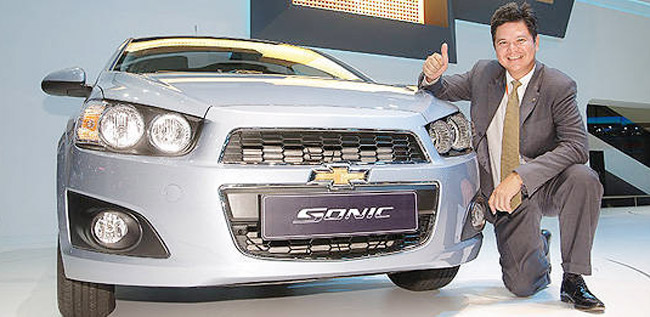 Tonight, over dinner, Nissan Philippines president Kenji Naito will announce to his local dealer principals that he has been promoted and is being reassigned to the Japanese carmaker's regional office in Thailand (Nissan Motor Asia Pacific) to oversee its sales operations in Malaysia, Thailand, Indonesia and the Philippines. He has served under his current capacity as NPI president for just a little over half a year.
His replacement?
It won't be another Japanese guy who will head the newly established Philippine subsidiary of Nissan. Instead, long-time General Motors executive Antonio "Toti" Zara--yes, a Filipino who started his career at Toyota Motor Philippines--is taking the place of Naito-san, according to a source who is privy to the personnel movement.
Zara's last post was as GM Korea's managing director for international sales, a position he held beginning in January 2013, after having spent nearly five years as vice president of sales, marketing and after-sales for General Motors Southeast Asia, GM Thailand and Chevrolet Sales Thailand.
Our source told us that Zara will have to spend some time at Nissan's Japan headquarters first before reporting for duty at Nissan Philippines, most likely on August 15.
Nissan Philippines was established late last year to allow Nissan Motor Company to take back full control of Nissan operations in the Philippines, in essence dissolving the two previous distributors of the brand (Nissan Motor Philippines and Universal Motors Corporation).
This is excellent news for the Philippine automotive industry. To our recollection, Zara is only the second Filipino executive--after Ford Group Philippines' Henry Co--to be appointed president or managing director of a subsidiary of an international car manufacturer. Usually, Filipinos only get to head an independent distributor--like Columbian Autocar Corporation (Kia) and Asian Carmakers Corporation (BMW), for instance--but not a subsidiary like Nissan Philippines.
ADVERTISEMENT - CONTINUE READING BELOW ↓
Well, we wish Mr. Zara and Nissan Philippines all the best. We can only look forward to a really exciting time for the company.