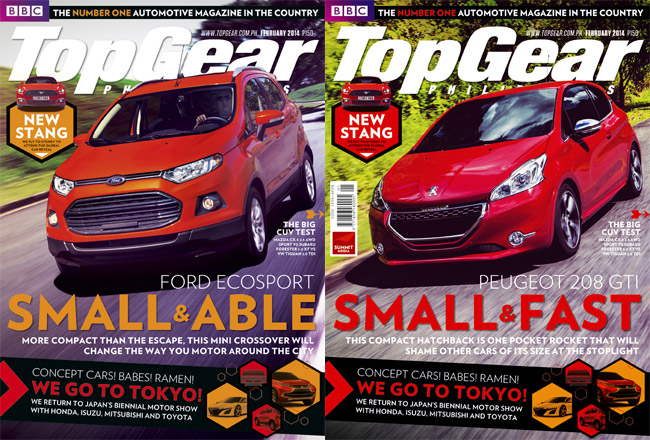 For this month, we celebrate small. In particular, we celebrate two new small cars: one recently launched mini SUV and one soon-to-be-launched hot hatch. We're talking, of course, about the Ford EcoSport and the Peugeot 208 GTi. Apart from the two sought-after new models, we also have a story on the all-new Ford Mustang, personally inspected by features editor Dinzo Tabamo during the car's global reveal in Sydney, Australia.
There's also our special coverage of the 43rd Tokyo Motor Show, featuring the journals of editor-in-chief Vernon B. Sarne, associate editor Paulo Rafael Subido, consumer editor Botchi Santos and art director Jaykee Evangelista. They covered the biennial Japanese car show upon the invitation of Honda Cars Philippines, Isuzu Philippines Corporation, Mitsubishi Motors Philippines and Toyota Motor Philippines.
And there's the Big Test of compact CUVs: Mazda CX-5 vs. Subaru Forester vs. Volkswagen Tiguan.
For the rest of the stories, check out our February 2014 issue at your favorite magazine/book shop, newsstand or convenience store. Which cover will you buy? Take our poll at the bottom of the page.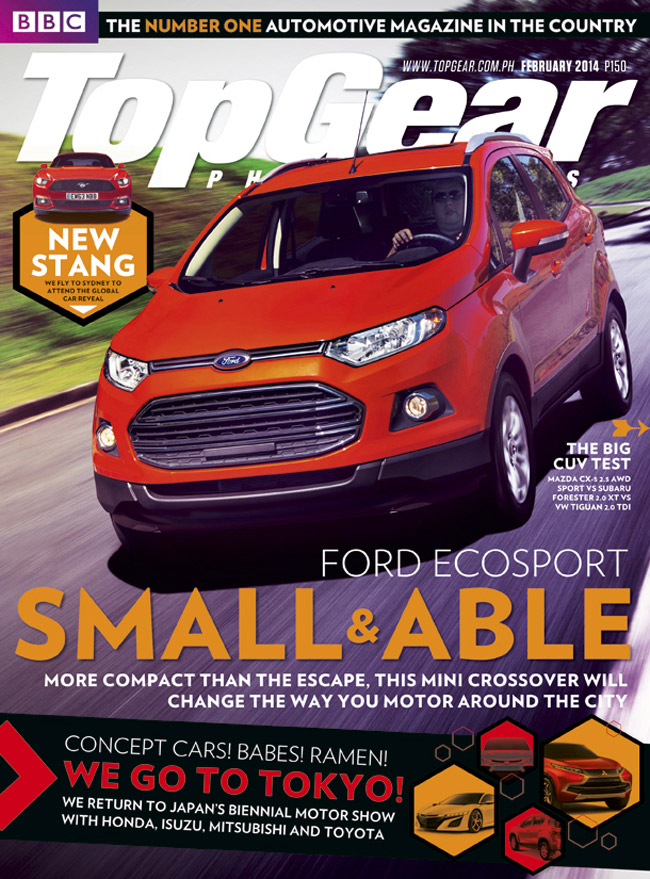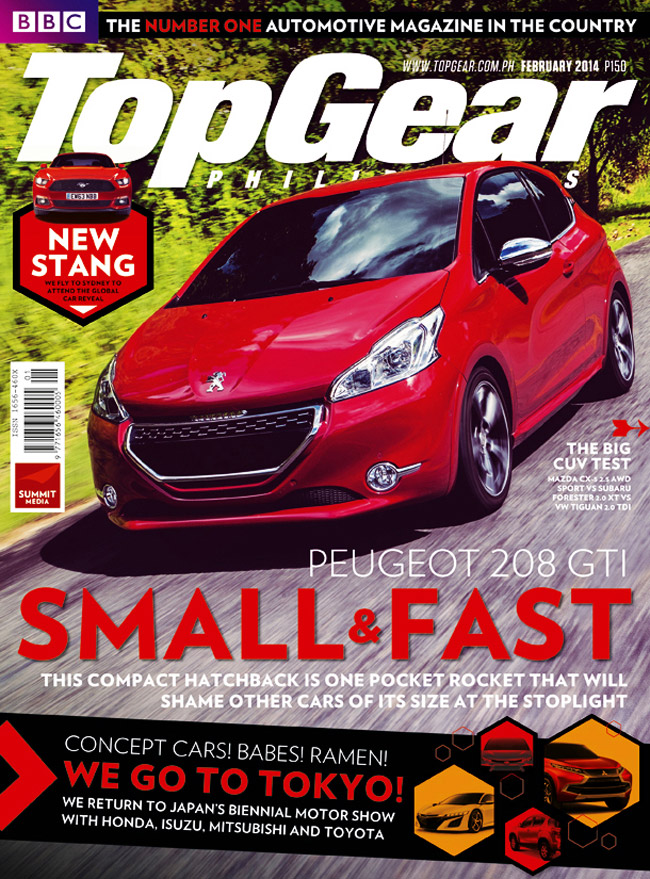 [poll]493[poll]