Looking to purchase a new car but reluctant to visit a showroom even with stringent safety measures in place? That's fine. We understand if you think visiting a nearby dealership is too big of a risk.
Still, that doesn't mean you need to hold off on your car purchase entirely, as there are other options you can take instead. Take the Toyota Virtual Showroom, for example—an online digital showroom that allows customers to check out Toyota's local lineup from within the comforts of their own homes.
This is a new feature that Toyota Motor Philippines (TMP) recently launched through its website. It offers 360-degree views of vehicles' exterior and interior, supplemented by official brochures and product videos.
The showroom also provides payment estimates to clients who have already selected a specific vehicle. Likewise, clients may submit personal contacts through the website to connect them with their dealership of choice. A representative will then get in touch afterwards to facilitate the rest of the process.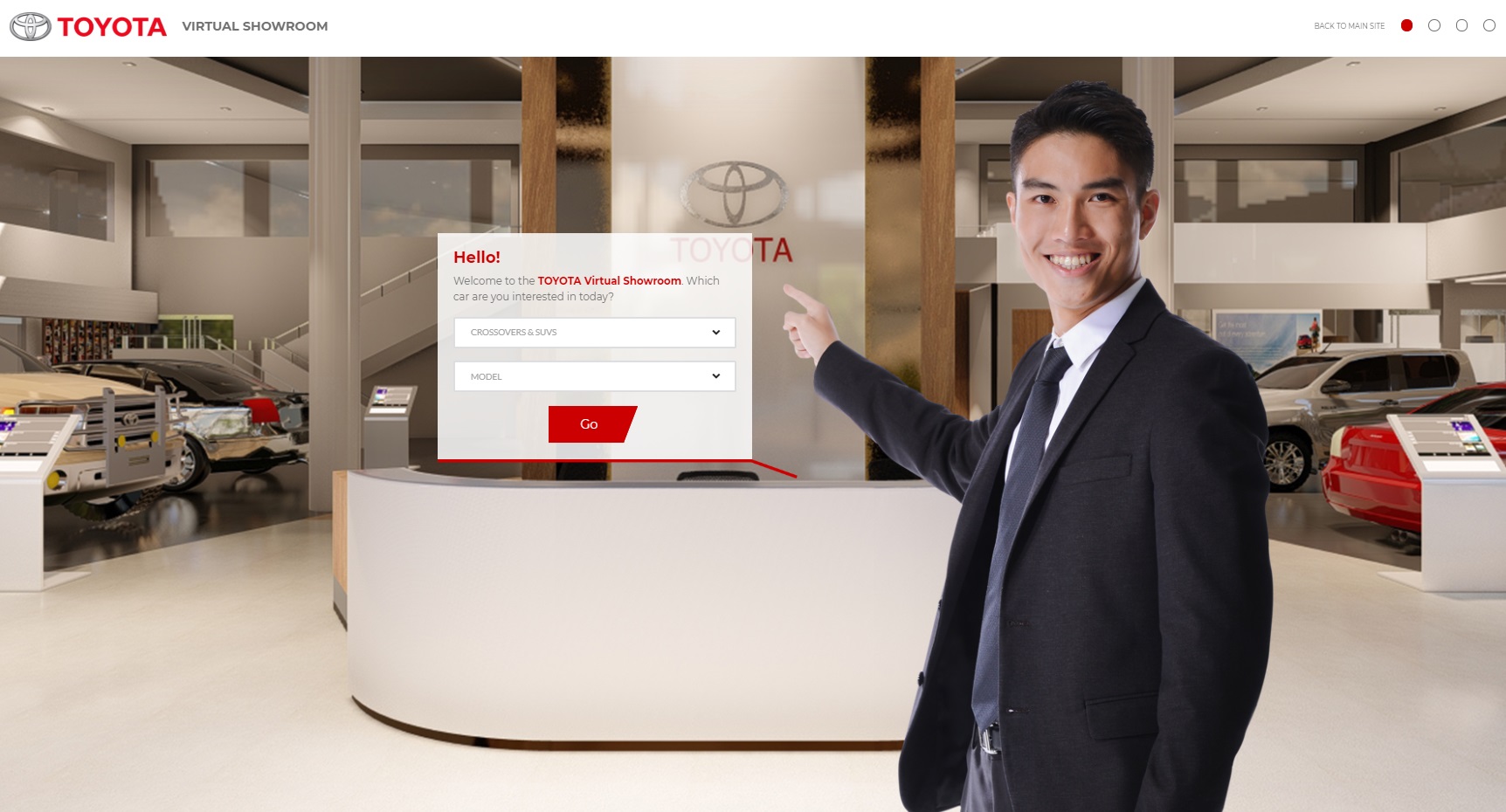 ADVERTISEMENT - CONTINUE READING BELOW ↓
"With the current situation where safety takes a priority, we designed our virtual showroom to simulate the actual customer's buying journey without leaving the comfort of their homes. They can rotate the exterior view as if walking around the actual vehicle, or manipulate the interior view to see detailed specifications. They can even have a sample computation and prepare the required vehicle purchase documents ahead of time. This way, they are better equipped when they finally visit the dealer," said TMP Brand & Product Planning Cluster first vice president Cristina Arevalo. "Even interested customers who reside outside the country can take advantage of the virtual showroom."
TMP also mentioned that it will update the virtual showroom to add more 360-degree vehicle displays and new interactive features for its customers. Thoughts, readers?