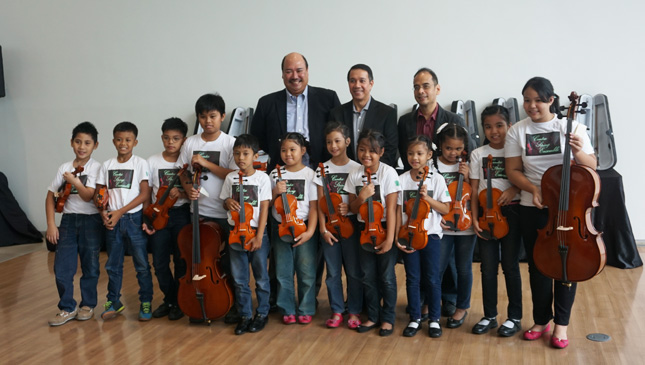 It's refreshing to take a break from the whole car-launch (speech, presentation, dancers, smoke, photos) routine sometimes. So today's event held by Volkswagen Philippines was a welcome break from the usual motoring event template.
In a simple ceremony, Volkswagen Philippines donated violins and cellos to the pupils of the Center of Excellence in Public Elementary Education (CENTEX) in Tondo, Manila. This is in line with the Child Safety Initiative started by the German carmaker at the recent Manila International Auto Show.
CENTEX is a project of Ayala Foundation in partnership with the Department of Education, along with other corporate sponsors and local government units. Its aim is to give bright but economically disadvantaged children primary education comparable to the best schools in the country.
Volkswagen Philippines president and CEO John Philip Orbeta personally turned over 21 violins and two cellos to CENTEX students accompanied by their teachers and parents.
"For our CSR projects, we have chosen to go into one of the most basic foundations of society, and that is the care of the ones what we love most--our children," said Orbeta. "With the Child Safety Initiative, our small steps to heighten awareness on road safety could just be the answer to the perennial problem of road accidents and traffic discipline; and with this humble gesture of providing the students of CENTEX with their own violins and cellos, we just might be listening to the next Niccolo Paganini or Pablo Casals."
ADVERTISEMENT - CONTINUE READING BELOW ↓
The students gave a performance, and the sound of young talent filled the Volkswagen BGC showroom. As expected of their age and experience, their music was a little raw and unpolished, but it was brimming with potential.
As we heard the strains of Beethoven's Symphony No. 9 in D Minor resonate around us, it reminded us that we have to nourish our souls and not just our bodies. Try listening to classical music on the drive home one night, and you'll know what we mean.
Photos by Dinzo Tabamo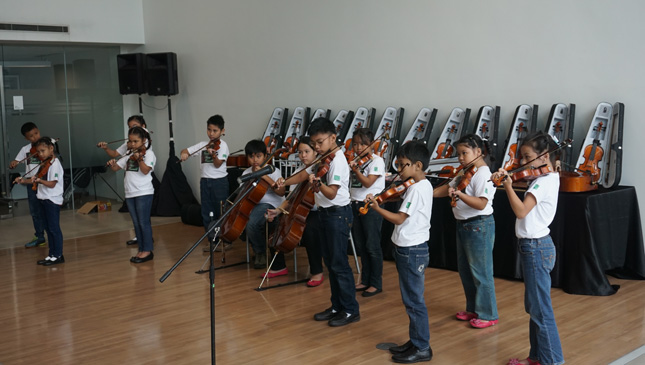 ADVERTISEMENT - CONTINUE READING BELOW ↓
Recommended Videos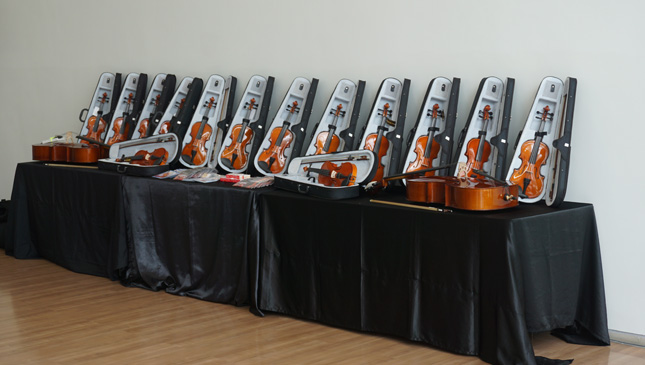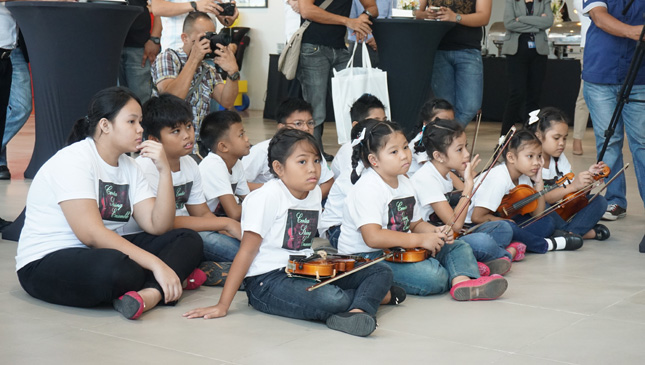 ADVERTISEMENT - CONTINUE READING BELOW ↓