Volvo has always been known for advocating road safety. In case you didn't know yet, the three-point safety belt that has already saved millions of lives since it was first used by the Swedish carmaker in 1959.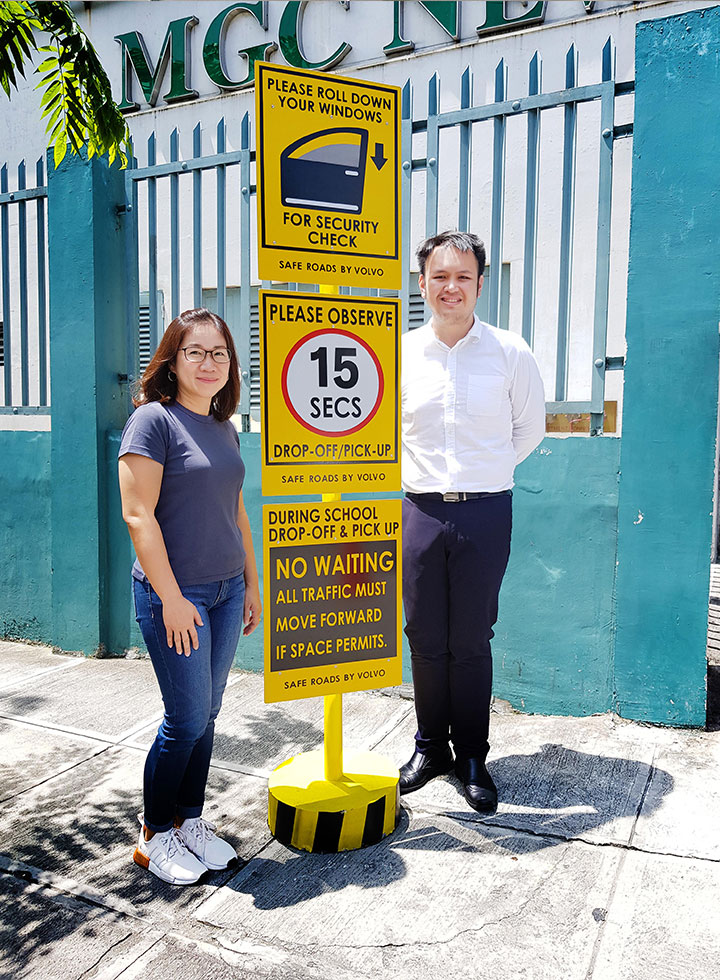 Today, Volvo continues to strengthen its advocacy as it works toward its Vision 2020, the aim of which is to have zero casualties or injuries in a new Volvo by the year 2020. To achieve this goal, the company has been leading various initiatives that help educate people and inform the public about road safety.
Now, Volvo has launched its most recent project in the Philippines: the Safe Roads program.
Continue reading below ↓
Recommended Videos
Volvo Philippines not only aims to make life on the road safer and more enjoyable for everyone, it also wants to raise road-safety awareness among people who spend time around school premises, most especially the children and their parents or guardians. Through this program, the company will collaborate with various academic institutions to put up visible road and traffic signage across Metro Manila, with its first partner in the country being MGC New Life Christian Academy.
This program is also part of encouraging better road behavior among motorists and pedestrians alike, which will ultimately help save more lives.
Kudos, Volvo!