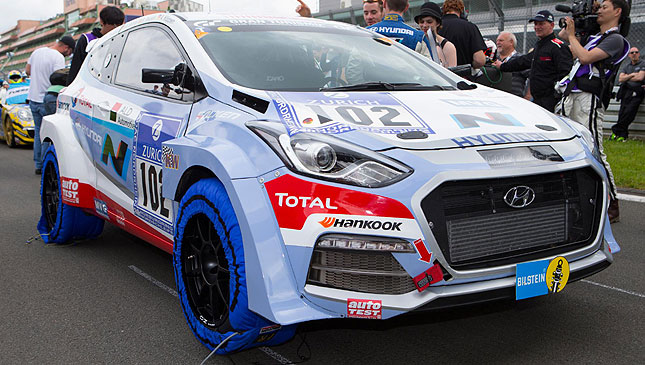 Imagine you're vice president of engineering at BMW's M Division. Well done! One day, Hyundai comes calling and offers you a job that creates a new line of hot hatches. You'd have to be fairly confident you'd get your own way, right? Ditching a world of 500hp super sedans for unproven Korean pocket rockets takes quite some conviction.
Albert Biermann did just that in 2014, and two years later, TopGear.com is catching up with Hyundai's head of vehicle test and high-performance development at the Nurburgring. This is the home of the N cars.
We're invited into the tennis court-sized, clinically clean garage of the €6.6-million (P346-million) Hyundai R&D center, which overlooks the Nordschleife's Dottinger Hohe straight. The Tron-spec building opened in 2011 as a base for Hyundai to test new cars to breaking point around the 'Ring.
One well-used i30 mule is up on ramps to the left, and a heavily disguised new-generation i30 rests next to it. Both have survived the Hyundai torture chamber.
ADVERTISEMENT - CONTINUE READING BELOW ↓
"We test at Nardo, in the Alps and on the road, but the Nurburgring is a big challenge," explained Biermann. "Our durability test for every new car is 480 laps. That's 10,000km running at 90% of maximum performance. Ten percent of the laps are run in wet conditions."
So, what are the crucial bits Hyundai has had to change for the new i30 N (not the final name, we're told), due in 2017?
"We want three things: great brakes, great turn-in and high power," the executive said. "We have our 2.0-liter engine, but it needs a strong clutch as this will be a manual car. The gearbox has been made stronger and more precise. We have a better tire and better aero. We need to work on reducing drag; the road car does not need a lot of downforce."
There will be no Honda Civic Type R-style wings, then. Which begs the question: What exactly is Hyundai benchmarking for the N cars?
"It's not easy to say this car is our target or that car is," Biermann replied. "We are looking at lots of cars--higher horsepower and lower horsepower. Some cars are good for everyday driving but not enough fun to push, while others are just too track-focused. We are finding our own way to bring the two worlds together in a complete package."
So, more biased for road fun than track antics, we suggest. And does Biermann think you need a lap time record to make a splash in the hot hatch segment?
"The i30 N won't be the most powerful in its class or have the fastest lap times," Biermann said. "It's all about the driving fun, and actually, max horsepower is not the key focus for this. We will, however, offer a performance pack for more track-focused enthusiasts."
Put Top Gear down for one of the performance-pack cars! But Hyundai isn't just a hatchback maker these days. Crossovers like the Tucson and the Santa Fe have scored big sales in Europe. Can Biermann see those 4x4s being treated to the N workout? He's cagey, but rules nothing out.
ADVERTISEMENT - CONTINUE READING BELOW ↓
"The i30 N is the first car, and you will see this in 2017," he concluded. "We are looking at what we can do across a number of segments, but it is a matter of performance levels. We will not exclude anything, but we need to grow from C-segment upwards in time with our customers. If Hyundai thinks we need to do something for our customers, we will just do it."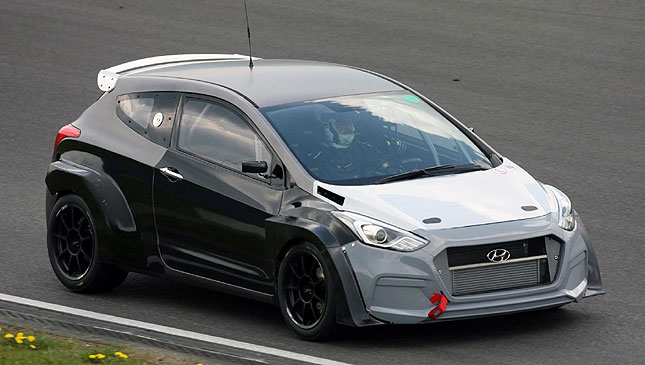 ADVERTISEMENT - CONTINUE READING BELOW ↓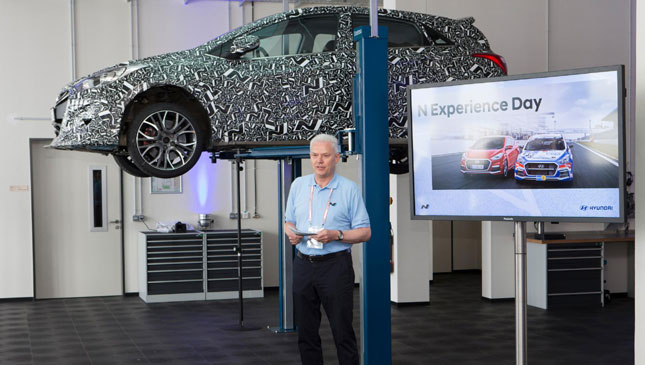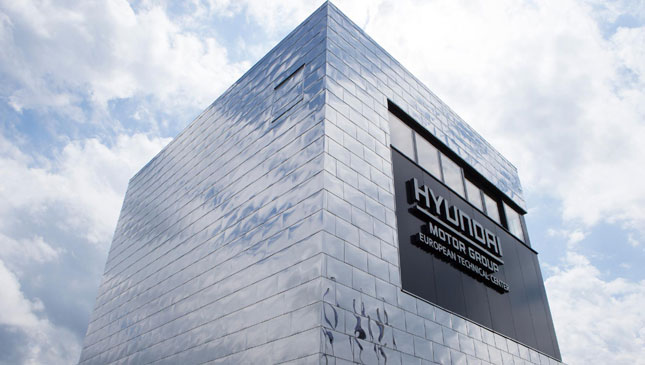 ADVERTISEMENT - CONTINUE READING BELOW ↓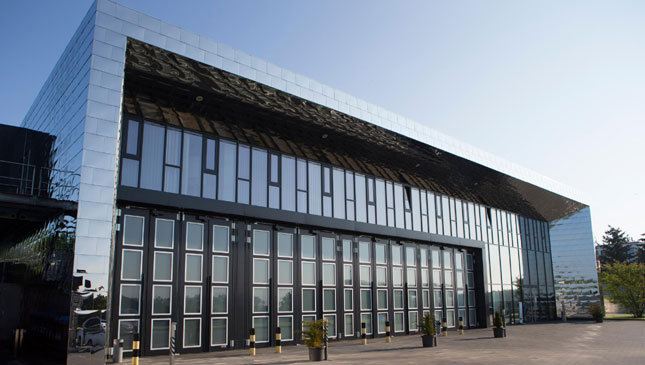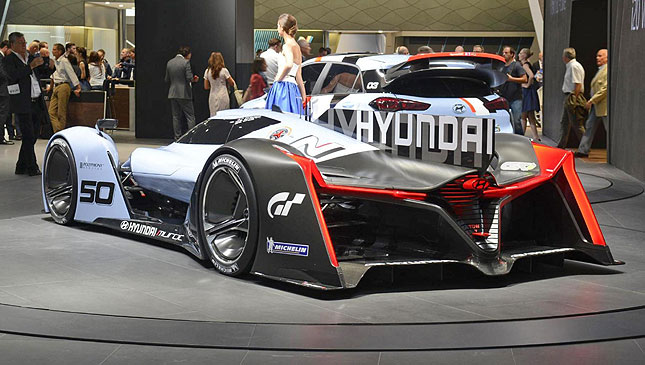 ADVERTISEMENT - CONTINUE READING BELOW ↓
NOTE: This article first appeared on TopGear.com. Minor edits have been made.