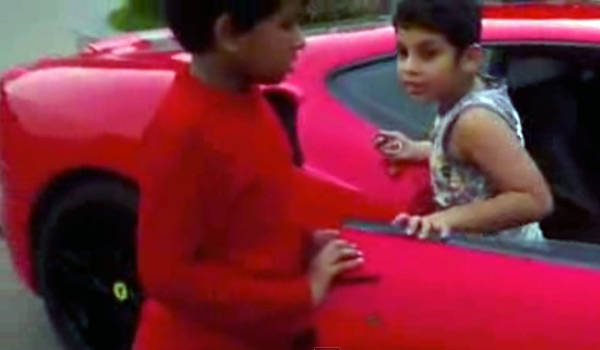 Yesterday, a video showing a small young boy driving a Ferrari F430 in some residential neighborhood in India, began surfacing on the Web. The three-minute video is surreal. Children can be seen in the area, obviously cheering the little driver on. The disturbing part is that there are also adults watching the whole thing. In fact, the person taking the video is a male adult, presumably the kid driver's father and owner of the car.
Watch the video and see for yourself just how crazy the world we live in truly is.
If you're viewing this on a mobile device and can't see the video, please click here.
ADVERTISEMENT - CONTINUE READING BELOW ↓
ADVERTISEMENT - CONTINUE READING BELOW ↓
Recommended Videos