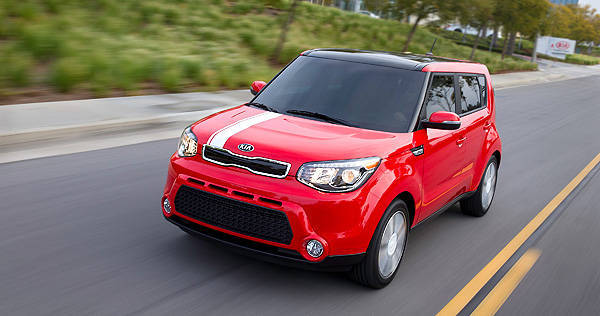 Kia has officially revealed the all-new Soul at the 2013 New York Auto Show, retaining its design while still giving it a passing nod to the Track'ster concept that debuted at the Chicago Auto Show last year.
Riding on a new chassis that is stiffer, longer and wider than its predecessor, the all-new Soul has grown up without losing its edge, allowing for more passenger and luggage room while reducing noise, vibration and harshness levels.
"The all-new Soul was one of the more difficult assignments we've taken on," said Tom Kearns, chief designer of Kia's California design studio. "Striking the right balance between the wonderful design of the current car with the audacious proportions and stance of the Track'ster was daunting. It proved to be a truly collaborative effort with guidance from Peter Schreyer in Frankfurt and assistance from our studio in Korea. In the end, we've kept the essence of the Soul while infusing it with more presence inside and out."
ADVERTISEMENT - CONTINUE READING BELOW ↓
Its upright stance, squared shoulders, and flared wings make the car instantly recognizable as the all-new Soul. This is further reinforced by what can be called as the model's hallmark design elements like the wraparound greenhouse, high-mounted taillights, and tall ride height. The large trapezoidal lower air intake and the location of the fog lights--down low and pushed to the leading edges--mirror those of the Track'ster, however.
Kia also paid particular attention to instilling a more premium look and feel to the all-new Soul's interior. Soft-touch materials are found on the instrument panel, center console and door panels, while details like leather seating and high-gloss piano-black trim pieces elevate the Soul's interior to new levels of sophistication. The center console also features a round gearshift knob and push-button start--a location that's exclusive to Soul in the Kia lineup--which also are direct carryovers from the Track'ster.
The all-new Soul is offered with either a 1.6-liter, 130hp Gamma engine or a 2.0-liter, 164hp Nu mill, with either engine mated to a six-speed manual or automatic transmission.
ADVERTISEMENT - CONTINUE READING BELOW ↓
Recommended Videos
The all-new Kia Soul is expected to go on sale either later this year or early next year depending on the market.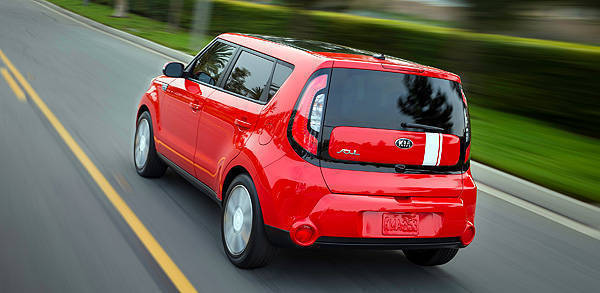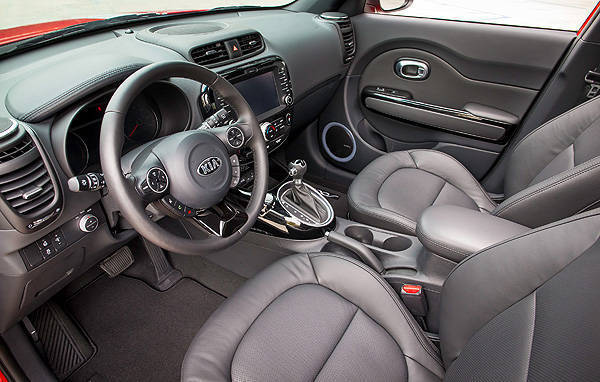 ADVERTISEMENT - CONTINUE READING BELOW ↓