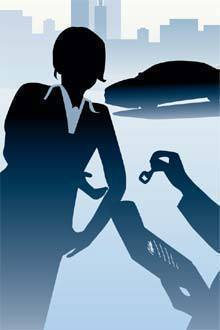 The impressive showing by the luxury brands in January apparently was no fluke, as it was carried over to February. In spite of the previous month being a couple of days short of the usual selling days, distributors of upscale marques still managed to chalk up commendable numbers.
For February, BMW caught up with Mercedes-Benz and sold exactly the same number of units (56) as its fellow German brand, according to our well-placed source. You will recall that Mercedes-Benz (represented in the country by CATS Motors) led the pack in January with 57 units, followed by BMW (sold here by Asian Carmakers Corporation) with 49 units. BMW's improved sales performance in February was partly due to its diplomatic sales, which accounted for seven units to complement the 49 cars it sold in retail. Of course, we here would like to think Top Gear Philippines' January/February issue--which featured the BMW X5M and X6M on the cover--also helped.
Continue reading below ↓
Recommended Videos
Trailing the two Teutonic rivals last month were Audi and Volvo, with 27 and 25 units, respectively. Rounding out the February luxury sales chart are Lexus with 24 units and Porsche with seven units.
February proved to be a busy month for the luxury brands. BMW launched the all-new X3; Mercedes-Benz celebrated its 125th anniversary (and 60th anniversary in the Philippines); and Lexus introduced the CT200h.
Photo from SXC.hu