It looks like the Hyundai Santa Fe, the car that just recently turned 20 years old, is now set for an overhaul.
Hyundai has just released a teaser image of its popular SUV's new look, and though it doesn't give away all that much, it shows us that the Santa Fe is set to get a new face with a much wider grille complemented by new vertical daytime running lights. And judging by the silhouette, the front bumper seems to have been redesigned as well.
If you take a closer look at it, you'll also see its resemblance to the all-new Elantra's front fascia with its redesigned grille and swept-back headlamps that are even thinner than before. Plus, it looks like Hyundai did away with the gray trim above the grille that used to highlight the Santa Fe's face. It's also worth noting that Hyundai released images of two different grille designs, but the carmaker hasn't given any details on those.
ADVERTISEMENT - CONTINUE READING BELOW ↓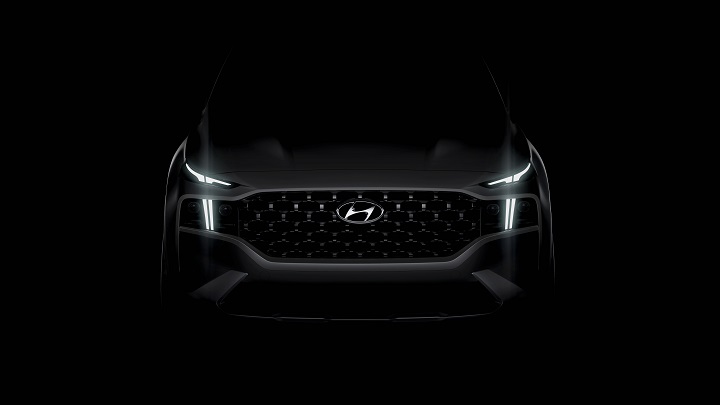 The current-generation Santa Fe made its debut just a little over two years ago. We're looking forward to seeing what this refresh looks like once Hyundai reveals the whole thing. What about you, readers? What do you think?
ADVERTISEMENT - CONTINUE READING BELOW ↓
Recommended Videos