Guys, we have a serious problem here in the Philippines when it comes to road accidents. No, it isn't just that there are more road mishaps happening than any motorist would be comfortable with. It's that the drivers—or authorities—involved apparently aren't going into detail when reporting accidents.
The Metropolitan Manila Development Authority (MMDA) has released the Metro Manila Accident Reporting and Analysis System (MMARAS) annual report for 2020, and the details—or lack thereof—are pretty damning.
Out of a total of 65,032 reported road accidents last year resulting in damage to property, injury, or death, 63,741 incidents were listed as having "no accident factor" based on the police blotter book. That's a ridiculous 98% of all reported accidents in 2020. Look: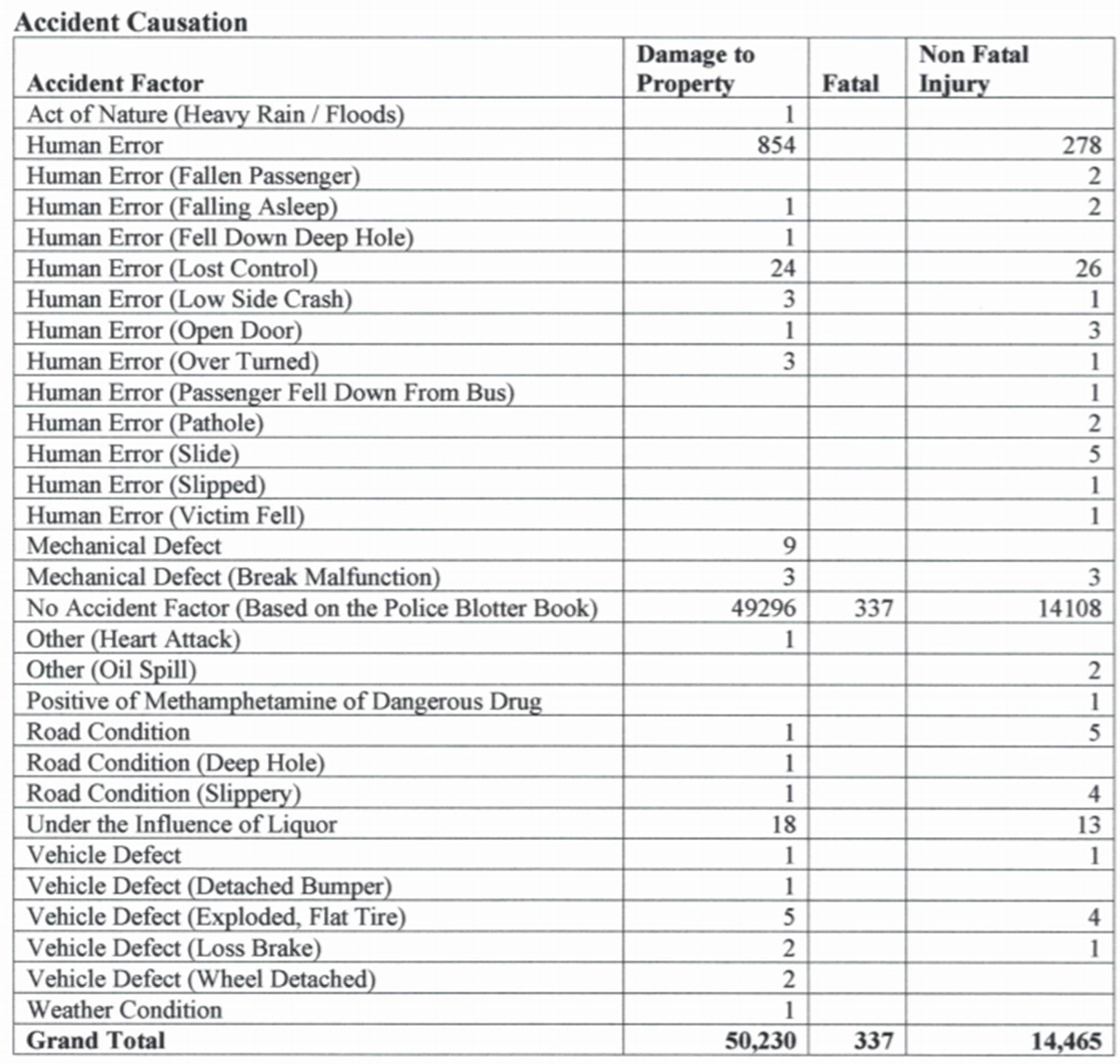 Continue reading below ↓
Recommended Videos
Why is this a huge deal? Well, these statistics will help authorities determine why and where these incidents are taking place. Is a certain pothole-covered stretch of road turning into a hazard for unsuspecting motorists? Is enough being done to address drunk driving in the country? Are some types of vehicles turning out to be more prone to specific mechanical failures than others? If this type of reporting keeps up, we'll never know.
We'll give you some examples from the 2020 MMARAS just to highlight how dire the situation is. Last year, only a total of 31 drunk-driving incidents were recorded, plus only six cases of brake malfunction and only nine cases of mechanical defect. Also, a measly 1,132 cases out of 65,032 vaguely falls under "human error" with no other details provided.
Tell us: Do those figures sound believable to you? Yeah, we didn't think so.
If we want to make our roads safer, we're going to have to do a better job of keeping tabs on the reasons they aren't safe. Knock on wood, but if you ever figure in a road mishap, please go through the trouble of properly reporting the incident to authorities and going into detail when doing so. Drive safe out there.
For the full MMARAS 2020 report, click here.