The times, they really are changing. Computer parts manufacturer AMD, known mostly for building computer processors, has jumped onto the alternative mobility bandwagon and is now selling bicycles under its fan store. Two bicycles, as a matter of fact—a cruiser bike and a mountain bike.
The first of the two is the Custom AMD Cruiser Bike. It sports a relaxed design that looks a lot like something you'd stroll around the park with. It has bobtail fenders, a double-spring cruiser saddle, a three-piece crank, a coaster brake, and 26-inch aluminum wheels all fitted on an 18.5-inch frame.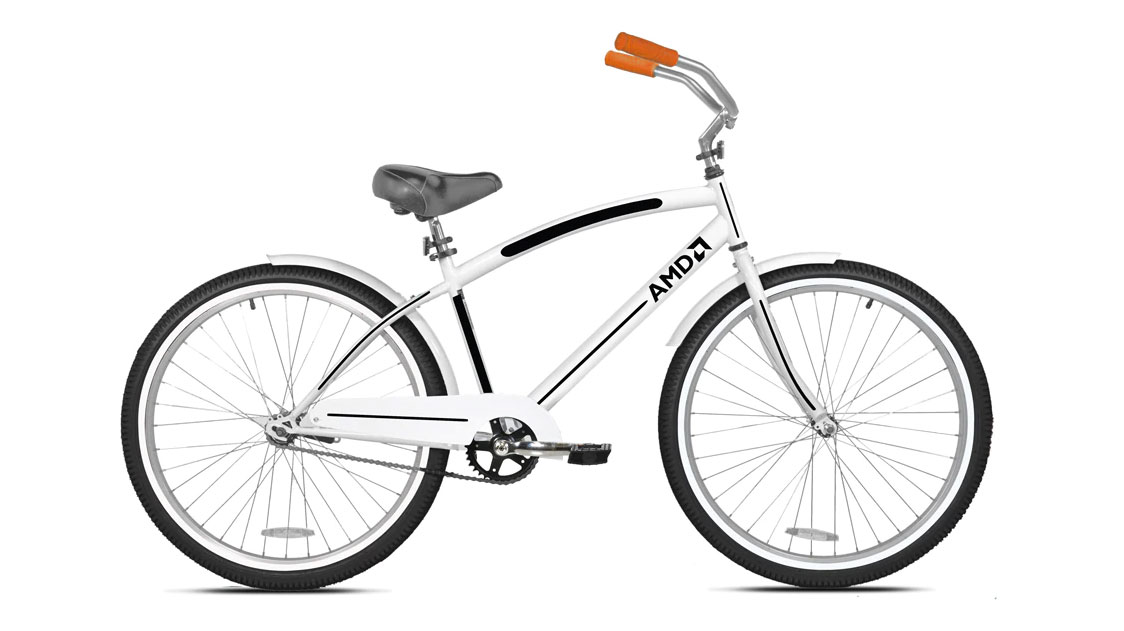 The second is the Custom AMD Mountain Bike. This one is a bit different from the cruiser as it has a much sportier physique. It also supposedly boasts enhanced performance, featuring a 21-speed gear setup with Shimano index shifting that isn't available on the cruiser. It sports an 18.5-inch custom steel dual-suspension frame that sits on 26-inch alloy wheels. It also has a mountain bike saddle, twist grip shifters, a three-piece crank, linear brakes up front and out back, and alloy brake levers.
ADVERTISEMENT - CONTINUE READING BELOW ↓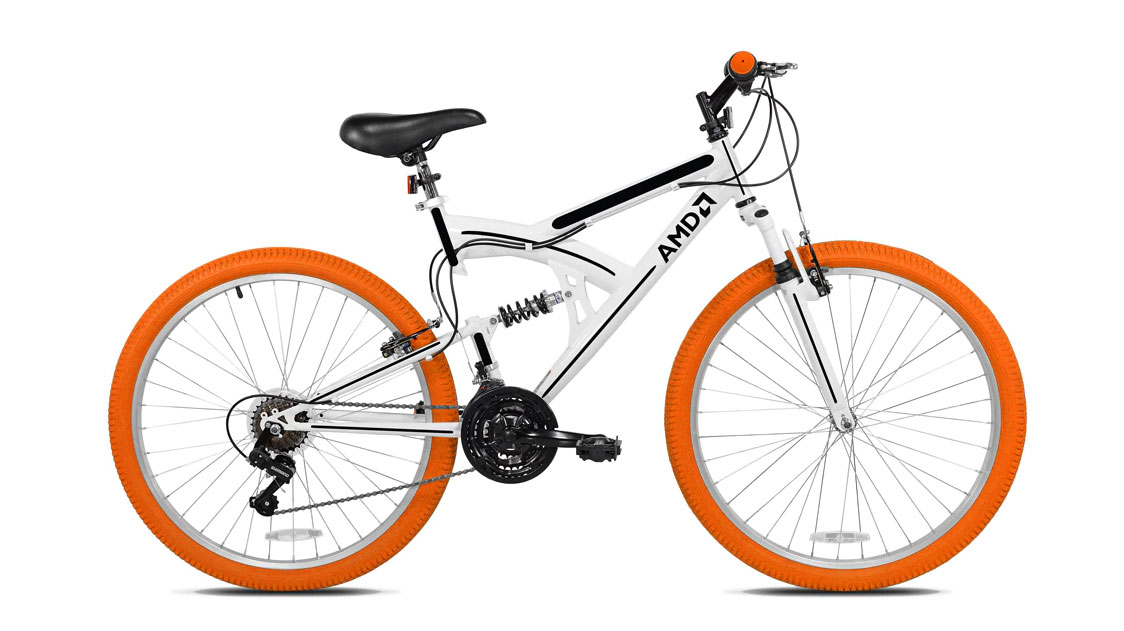 Neither of these two are anything like those battery-powered electric mountain bikes we've seen from the likes of Ducati, Husqvarna, or Greyp, though—these are just your good old-fashioned mechanical two-wheelers. Frankly, that's a bit surprising for an industry giant like AMD, as we sort of expected something a bit more high-tech. But we digress.

Sticking to the basics isn't actually a bad thing, because thanks to that mechanical simplicity, these bikes only cost $299 apiece (or a little over P14,000). That's right in the ballpark for decent entry-level bikes here in our market.

As of this writing, however, both bikes are currently sold out. Not that it would matter for us anyway, as AMD still doesn't ship to our region. But if it were available here, would you grab one for yourself?
ADVERTISEMENT - CONTINUE READING BELOW ↓
Recommended Videos