San Miguel Corporation (SMC) has had its hands full lately. After partially opening the Skyway Stage 3 to the public, the company has now announced that it is setting up to shift to 100% cashless transactions along all its tollways come January 11.
As a matter of fact, SMC shared that it was able to accomplish its goal of establishing 156 Autosweep RFID installation sites on December 29, 2020.
"Back in November, and again in mid-December, we committed to open over 100 new RFID stations in various locations before the end of the year," said SMC president and chief operating officer Ramon S. Ang. "Even as we were preoccupied with soft-opening our Skyway Stage 3 and then had a long New Year's break, I'm happy to report to the public that we also reached our target 156 Autosweep RFID installation stations, last December 29."
Now, as for you motorists who have yet to avail of your Autosweep RFID stickers, you can simply check out the full list below for reference. Take note that this is updated as of January 5, 2021.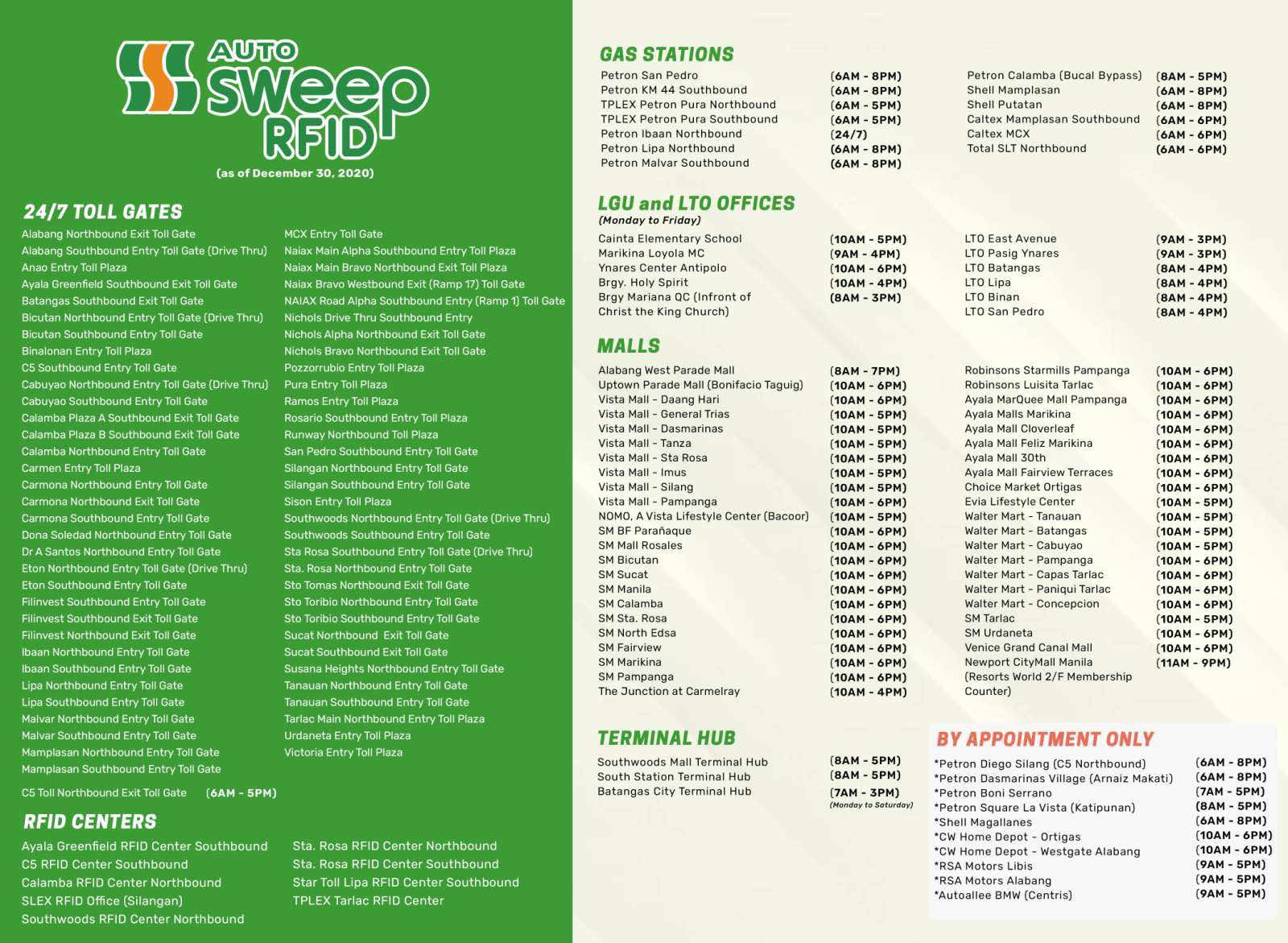 ADVERTISEMENT - CONTINUE READING BELOW ↓
"With the amount of stickers we have already issued over the past few months, particularly from November through December when we started increasing the number of stations, coupled with now 156 total RFID stations that are well spread out through Metro Manila and neighboring cities and provinces, we see no major problems in serving the remaining number of motorists without stickers yet," said Ang.
"But of course, we want to reiterate that our installation activities will continue even after January 11. There is no need to panic and rush to the stations. We will retain our installation activities and even expand programs to reach villages and barangays," he added.
We've yet to see how things will play out come January 11, but here's to hoping that we'll be leaving this entire RFID fiasco behind in 2020. What say you, motorists? Do you have high hopes this time around?
ADVERTISEMENT - CONTINUE READING BELOW ↓
Recommended Videos