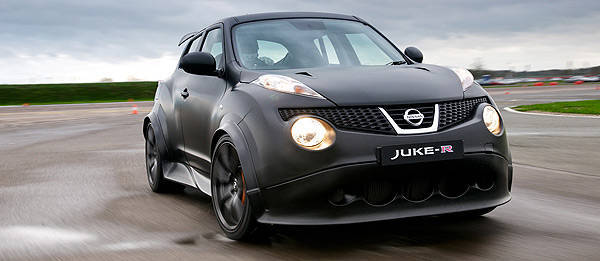 Nissan has finally completed building the Juke-R and has put the one-off crossover sport-utility vehicle through its paces.
According to Nissan, the Juke-R was first given a shakedown at the Motor Industry Research Association proving ground in the United Kingdom to check that all the car's basic functions were working properly shortly after it has been assembled. Once everything checked out, the Juke-R was then tested in various racing circuits like Silverstone to push the car's limits "to improve the dynamics of the package and extract as much of the GT-R's heritage as we can."
Check out the video below to see the Juke-R finally move under its own power.
If you're viewing this on a mobile device and can't see the video, please click here.
ADVERTISEMENT - CONTINUE READING BELOW ↓