Nissan has unveiled its new-generation Xtronic CVT (continuously variable transmission) for its 2.0-liter to 3.5-liter engines and a new hybrid system for front-wheel-drive vehicle, which are both based on newly developed environment-friendly technologies.
Nissan claims that its latest Xtronic CVT is 10 percent more fuel efficient compared to previous CVTs of vehicles equipped with engines of the same displacement. The new transmission also features a world-leading ratio coverage of 7.0, thanks to smaller shaft-diameter pulleys and a new belt. Friction has also been reduced by as much as 40 percent, thanks to the increased interface between the pulleys and the belt. Combined with the adaptive shift control, which senses the driver's intentions based on the way he or she accelerates and the choices made in handling and speed, the new-generation Xtronic CVT is supposedly more responsive and accelerates more powerfully.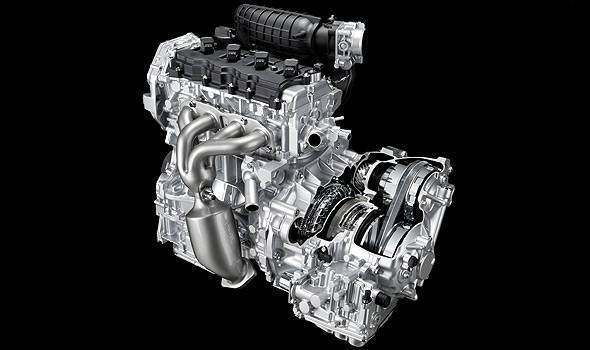 Continue reading below ↓
Recommended Videos
As for Nissan's new hybrid system, it incorporates one electric motor and two clutches into the new-generation Xtronic CVT and combines this with a compact lithium-ion battery and a 2.5-liter supercharged engine. The result is a compact, versatile powertrain that delivers as much power as a 3.5-liter engine but with much better city and highway fuel economy. Nissan plans to release a new hybrid vehicle in North America in 2013 and in other markets soon after.