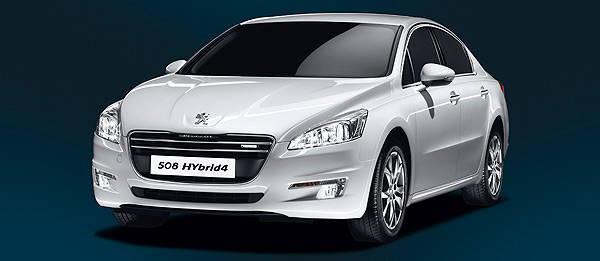 Currently pending within the Philippine Senate is Senator Ralph Recto's Alternative Fuel Vehicles Incentive Act of 2011, which seeks to "provide incentives to private enterprises...engaged in the manufacture, assembly, conversion and importation of electric, hybrid and other alternative fuel vehicles." If this gets passed into law, Peugeot, through its local distributor Eurobrands Distributor Inc. (EDI), hopes to avail of the incentives offered by the act through its "micro-hybrid system."
The micro-hybrid system is basically Peugeot's take on the start/stop system and not a true hybrid system that, according to the Act, uses both an internal-combustion engine and a battery-powered electric motor to provide propulsion to a vehicle.
Designed to lower both fuel consumption and harmful emissions, the micro-hybrid system is paired with Peugeot's e-HDI diesel engine technology, allowing the new-generation start/stop system to automatically switch off the engine whenever the vehicle becomes stationary. Through the French carmaker's advanced reverse alternator system, shutting down and restarting the vehicle takes only 400 milliseconds, allowing the driver to continue the journey seamlessly.
According to EDI president Felix Mabilog Jr., he believes that the 15-percent lower fuel consumption and the 5g/km less carbon dioxide emissions offered by Peugeot's micro-hybrid system qualify the carmaker's diesel-powered products to be classified as hybrid vehicles, making them eligible for the fiscal incentives offered by the Act. Eventually, though, if the Act is passed into law, EDI hopes to bring in Peugeot's pure hybrid HYbrid4 models.
Continue reading below ↓
Recommended Videos
"The many taxes imposed on hybrids--like the 20-percent import duty--are what make them expensive," added Mabilog. "Imagine with the prices of Peugeot's vehicles now, which are already very affordable, and the government throws in the tax-free incentives to our products, we will become even more affordable to everybody."
So, while the Act clearly states what a hybrid is, should Peugeot's fancy name for its start/stop system qualify as a "hybrid system"?