This past weekend, at Clark International Speedway, Toyota Motor Philippines (TMP) hosted Vios fans to its final racing festival for the year. With its main draw, the Vios Circuit Championship, TMP has contributed a great deal to promote local motorsports over six seasons.
To heat up the competition more, the award system doubled the points for race positions for the last three races. Coming into this race weekend in the Promotional Class, Francis Adriano and Elysse Menorca shared the lead at 83 points each, and Julian Tang was close behind with 73 points accumulated after six races. The Sporting Class was led by Eggy Ong with 88 points just six points ahead of Red Diwa. John Dizon was further back with 54 points.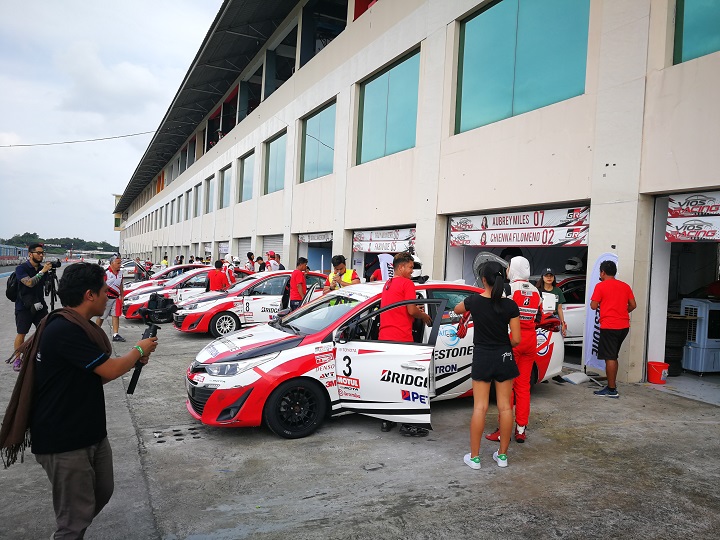 Continue reading below ↓
Recommended Videos
The tally with the Celebrity Class had Daniel Matsunaga leading with 90 points, and Troy Montero trailing him by only 10 points. Aubrey Miles and Gretchen Ho had 71 points each. That's how close the points standing was. Even with only three races left, there were more championship points to be had for every race, thus the stakes were higher.
Julian Tang drove consistently to finish in the podium for two of the three races and made it to the top step of the podium for the last race. It was nearly enough to beat Francis Adriano who won two of the three races, but due to a spectacular racing incident in the last race, failed to cross the finish line and score valuable points. Elysse Menorca, from being the co-leader, settled for third overall.
Adriano and Menorca, who were leading their class after the penultimate leg, are notable standouts among the Vios racers. They started out with Sim Racing PH, using computer game simulators to hone their driving skills. They eventually moved up to racing with real cars in real racetracks. Those skills acquired from simulation racing translated well to actual motorsports, as shown by their successful stint this season.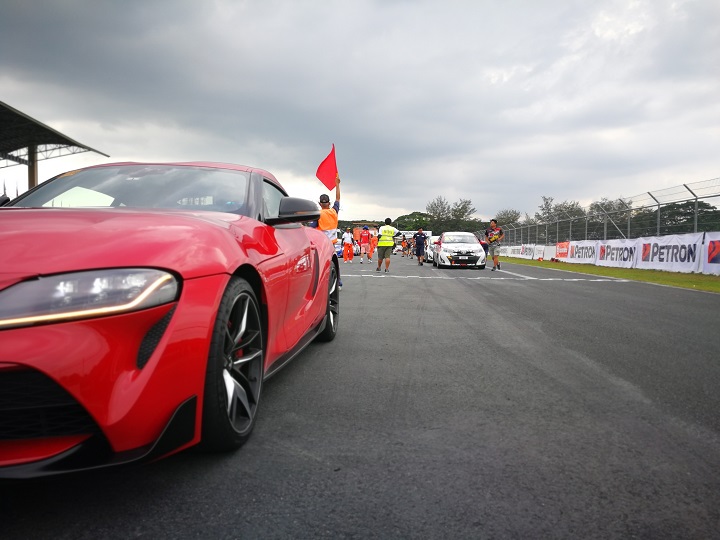 The Sporting Class was where the final leg's double points system thoroughly reorganized the leaderboard. Ong tumbled to third overall, while Diwa snuck in from third to win the class championship. John Dizon bagged a couple of race wins to gain crucial points but it was only enough to slot him into second place, coming from so far behind.
In the Celebrity Class, Daniel Matsunaga lost out entirely. From being the leader, he ended up in fourth. Troy Montero dominated all three races to secure the championship, while Aubrey Miles secured more podium finishes than Gretchen Ho to break their tied score.
Meanwhile, the Vios Autocross Challenge also wrapped up its championship in the different categories. Iñigo Anton predictably dominated all the rounds to clinch the championship title for the car clubs. Autoindustriya's Jose Altoveros would have had a similar lossless winning streak in the media category, except that WheelsPH's Anjo Perez showed up and gave him a hard time in the finals. Social media personality Vince Vandorpe mustered enough points to be the champion in their category. A novice autocrosser like myself, Vince and I both learned and got better (I like to think) as the series progressed.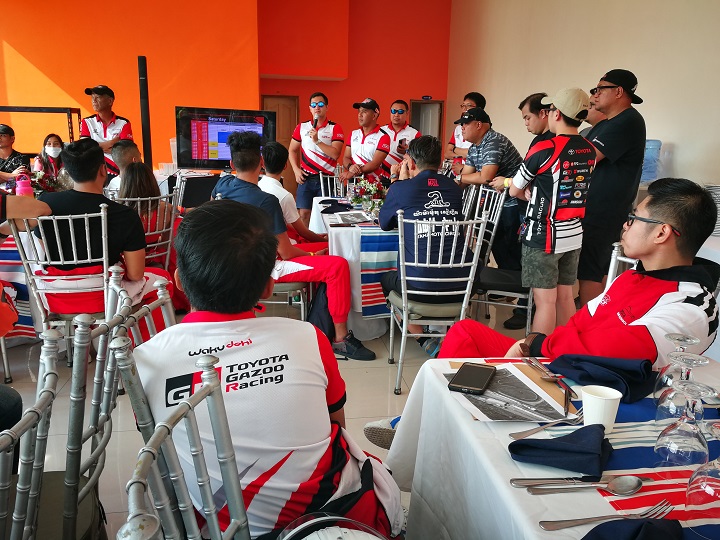 When the first leg results came out, I could barely post a timed run. DNF, or did not finish, was a racing term I got familiar with. With the help of instructors from Tuason Racing and tips from fellow competitors, taking up the challenge on the autocross event improved my racing skills. For the last leg, I was surprised to land a spot in the finals and win a head-to-head battle to post a timed run worthy of third place.
The first Vios Racing Festival was a welcome change for the country's premier racing series that showcases TMP's best-selling car. It will be a difficult task to outdo themselves next year. I'm grateful to be a part of it, to intimately experience waku-doki. 
Congratulations, TMP, for a thrilling year of racing!