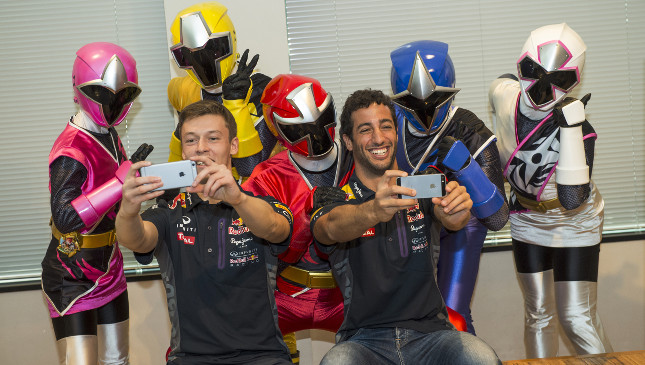 Konnichiwa! If you're a Formula 1 fan, and if you're like most of us on the Top Gear team who have a love affair with Japan, then you probably have a deep appreciation for the Suzuka Circuit. This unique figure-of-eight track is fast, flowing and fiendishly unforgiving. It's arguably the best of Japan's three F1 venues, and it has seen many amazing battles over the years. Any enthusiast should easily recall all those pivotal events that took place at the first corner, 130R, and the Casio triangle.
Watch for the diehard Japanese fans, too, and their love of cosplay and cute trinkets. Suzuka has no shortage of replica suits, crazy headgear, personalized tokens for drivers and team members, and other hilarious costumes and gifts. It all creates a lively, festive atmosphere that the traveling F1 community regards with a lot of fondness.
On to our preview!
1. Jenson Button, because of his long-time association with Honda and his marriage to Jessica Michibata, is the closest thing you have to a local driver on the current grid. The British former champion had a terrible run last week in Singapore, and it was widely reported over the past few days that he would be announcing his retirement from F1 this weekend, especially given his comment that "it is always nice to make an announcement when you are at your home grand prix."
ADVERTISEMENT - CONTINUE READING BELOW ↓
Come the Thursday press conference in Suzuka, however, Button couldn't be more tight-lipped about his future. "Since the last race, there's no more information to give you," he insisted. "You're going to have to wait for a little while, I'm sorry to say, but we're in good talks--the team and myself--so that's it."
What we can confirm is that Sergio Perez has extended his contract with Force India, and the incoming Haas squad will be announcing its 2016 driver lineup this coming Tuesday.
2. Last year's Japanese GP showed just how horrible the weather could get around these parts. As Pirelli's head of motorsport, Paul Hembery, puts it: "It's not unusual to face extremes of weather in Japan--either very wet or dramatically hot. We've seen both over the years--and quite a few conditions in between--so it's a very tough circuit all round."
The wets and inters already saw action during the soggy Friday practice sessions, but conditions are expected to stay dry for qualifying and the race. The dry tires for this GP are the hard (prime; orange) and the medium (option; white), which championship-leading squad Mercedes greatly favors over the soft and supersoft compounds used in Singapore.
ADVERTISEMENT - CONTINUE READING BELOW ↓
Recommended Videos
3. Mercedes, of course, has been at the center of most tire discussions since the Italian Grand Prix, where the left-rear tires of both Silver Arrows were found to be under Pirelli's prescribed tire pressure. As a result, revised regulations involving tire-pressure measurements and the use of tire warmers on the grid were introduced in Singapore, and we all know how well that race went for the team.
Still, Mercedes and practically all other F1 outfits believe the champion team's issues in the previous event were circuit-related and have nothing to do with the regulation changes. A dry qualifying in Suzuka will show if that's really the case--and if any of the other teams have improved their cars enough to mount a challenge.
4. Of the current grid, the most successful driver at this venue is Sebastian Vettel with four wins, behind only his childhood hero Michael Schumacher with six. One interesting stat noted by Formula1.com is that "only 12 of 26 [Suzuka] races have been won from pole," and just last year, P1 starter Nico Rosberg ended the race second behind teammate Lewis Hamilton, who took his first victory here.
ADVERTISEMENT - CONTINUE READING BELOW ↓
5. Finally, the Manor team revealed that it wishes "to deal with the experience of returning to Suzuka in a very private way." It was on this track last year that the former Marussia squad's Jules Bianchi sustained serious head injuries when he crashed into a recovery vehicle. Bianchi passed away on July 17th.
"Jules has not only been constantly in our thoughts since that terrible day in 2014, but his name has also been on our car at every single race," said team principal John Booth. "That tribute, our incredibly fond memories of Jules, and the camaraderie we have within our team are all we need to race on in his honor in Suzuka this weekend."
At a glance: Japanese Grand Prix
Circuit: Suzuka Circuit
Lap distance: 5.807km
Number of laps: 53
Dry-tire allocation: hard (prime), medium (option)
Qualifying: September 26 (Saturday), 2pm
Race: September 27 (Sunday), 1pm
*Schedules are in Philippine time
Photos from Red Bull Racing, Scuderia Ferrari and Force India
ADVERTISEMENT - CONTINUE READING BELOW ↓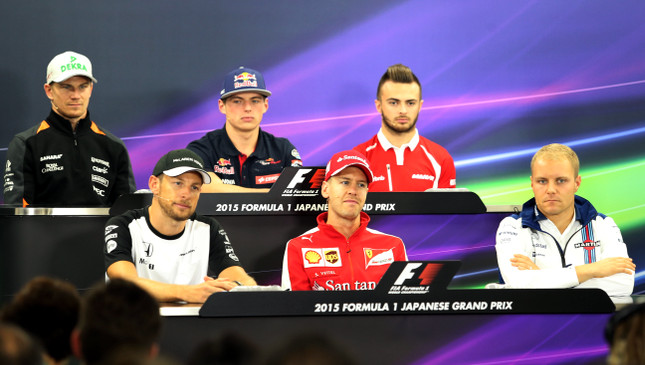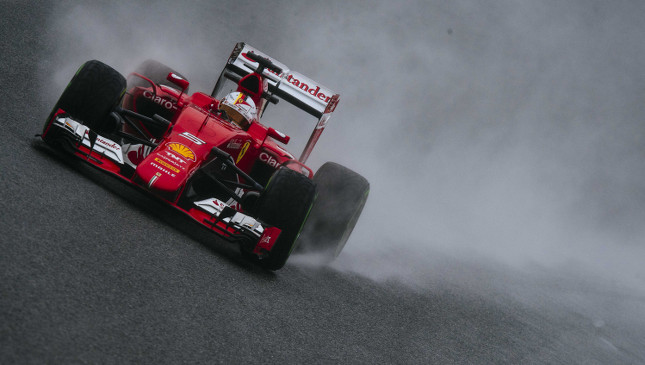 ADVERTISEMENT - CONTINUE READING BELOW ↓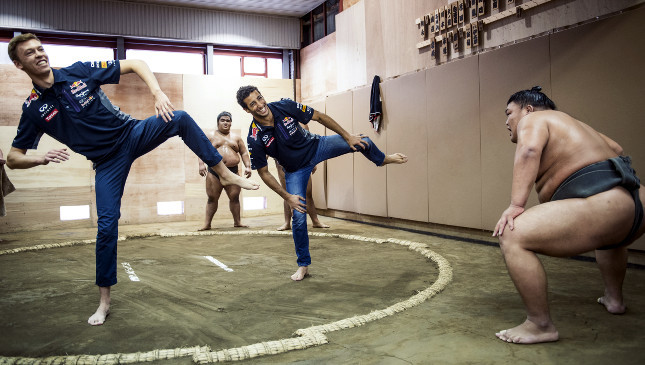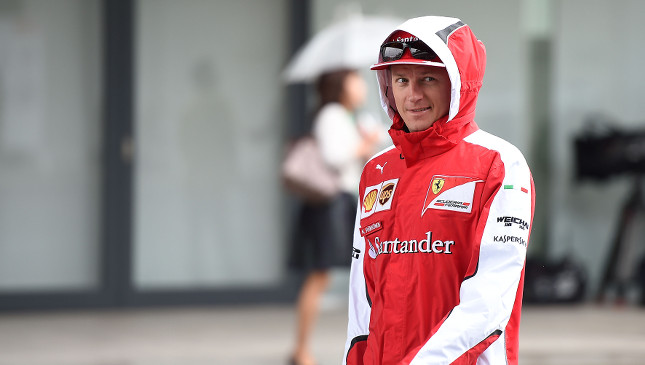 ADVERTISEMENT - CONTINUE READING BELOW ↓