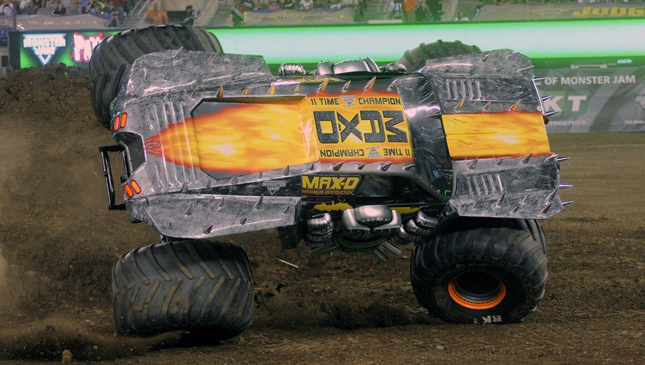 So Monster Jam is happening this weekend--Saturday (June 20) and Sunday (June 21) at the Mall of Asia Arena in Pasay City. And because the folks behind the event are feeling generous, they asked us to give away 20 upper-box tickets for the Saturday show.
We then posted a simple contest on our Facebook page, in which we asked people to come up with a good name for a Monster Jam truck. The five most liked answers, we said, would win four (4) tickets each.
Looking back, we should have just picked what we felt were the five best answers, instead of leaving up the results to "likes." Apparently, some people are able to use apps or programs to collect countless likes, and this we weren't able to anticipate. But rules are rules, and we need to honor what we laid down.
And so the five winners of four Monster Jam tickets each are:
* Kenneth Azucena - Mudskipper
* Chilu Asia - Thunder Grinder
* Cecille Azucena - Grim Reaper
* Manuel Navarro Santiago Jr. - Visage
* Smm Nicole - Death
We now ask these five winners to claim their tickets at the Summit Media office on Friday, June 19, from 10am to 7pm (please look for Elaine Lara or Stephanie Asi-de Castro). The office address is 6th Floor, Cybergate Tower 3, Pioneer Street, Mandaluyong City.
Continue reading below ↓
Recommended Videos
We also ask the five to first send us a private message using their Facebook accounts to tell us their real names as printed on the ID that they will bring, as well as their mobile phone numbers.
Congratulations! We hope to see you at the event.
Photo from Monster Jam