"You are the greatest F1 driver in history," said a congratulatory Sebastian Vettel. The four-time Formula 1 champion, who managed to squeak onto the podium in an absolutely banzai 2020 Turkish GP, was the first to rush over to car #44 and offer a salute.
Because the man in car #44—one Lewis Hamilton—just won his seventh Formula 1 drivers' title. Seven. World. Titles.
Which means he's finally done it. He has matched the previously untouchable record set by Michael Schumacher (whoever thought it'd be possible to equal Schumi's records?), making him the joint most successful F1 driver of all time in terms of championships. In any other metric you care to mention—pole positions, podium finishes, races won, and so on—Hamilton is number one.
"I definitely am a bit lost for words," a clearly choked-up Hamilton said after the race. "Naturally, I start with saying a huge thank you to all the guys who are here and back at the factory. The journey we've been on is monumental. I dreamed of this when I was young, when we were watching the GP, [but] this is way beyond our dreams.
ADVERTISEMENT - CONTINUE READING BELOW ↓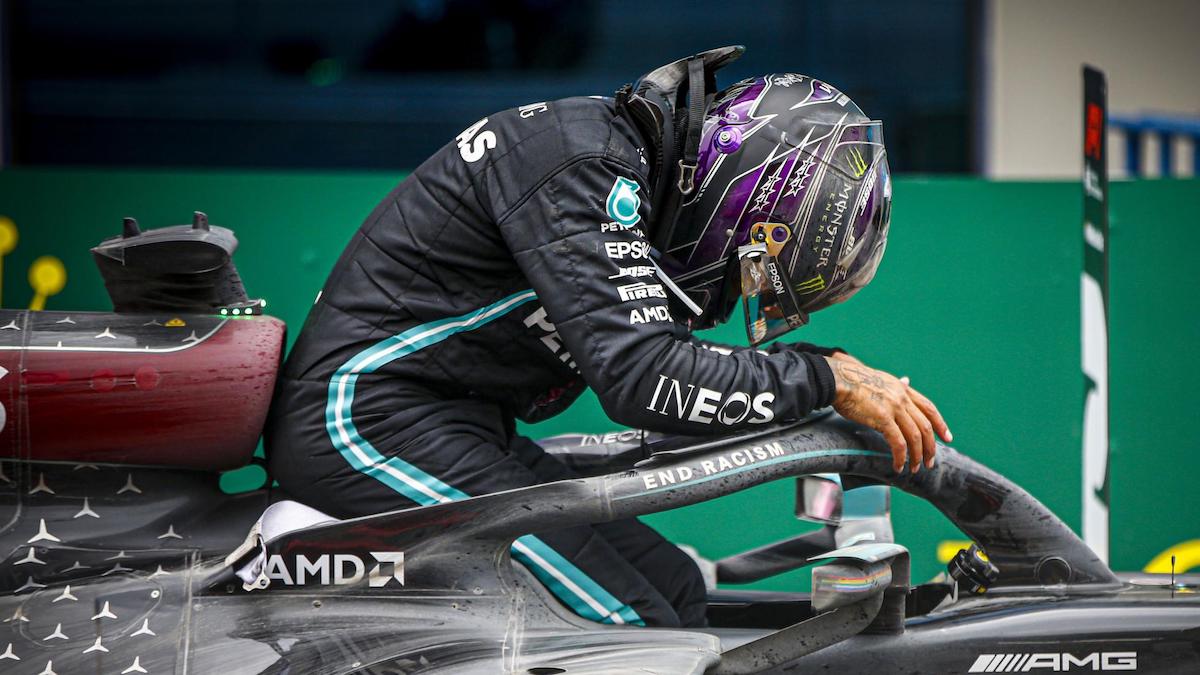 "To all the kids out there, never doubt yourself."
What a way to seal victory, too. Going into the Turkish GP, all he had to do was finish ahead of his only remaining rival, teammate Valtteri Bottas. Both qualified well out of position—Hamilton sixth, Bottas ninth—but as they always say, the great ones find a way. Hamilton slowly, slowly waited for his moment, desperately keeping his Merc pointing in the right way, before working his way up the grid. Bottas, sadly, suffered spin after spin, and went the opposite way.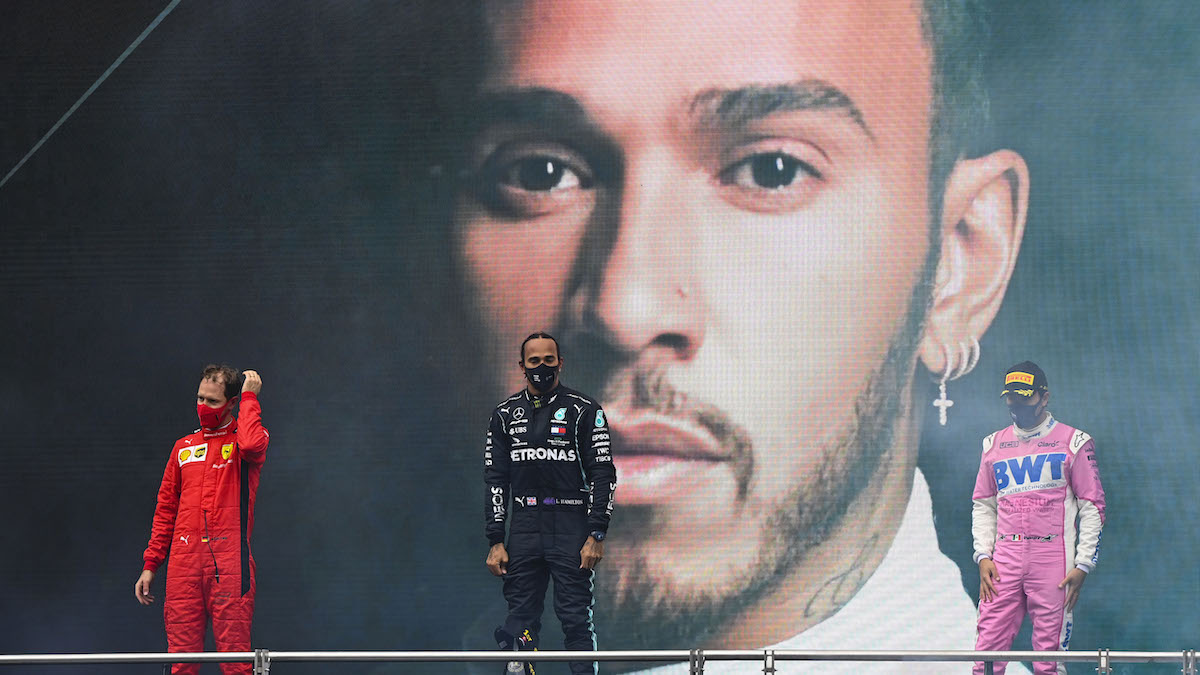 In the latter half of the race, Hamilton's dominance on those very much bald intermediate tires was so massive, he ended up lapping Bottas. The poor Finn came on the radio just willing the race to be over. "He deserves it fully," Bottas said after the race. "Really good for him. I'll try to beat him next year."
It'll be a tough ask. For anyone. Joking with Mark Webber in a post-race interview about what happens next for Hamilton's remarkable journey both on and off the track, the now seven-time champion said: "I feel like I'm only getting started."
Roll on 2021.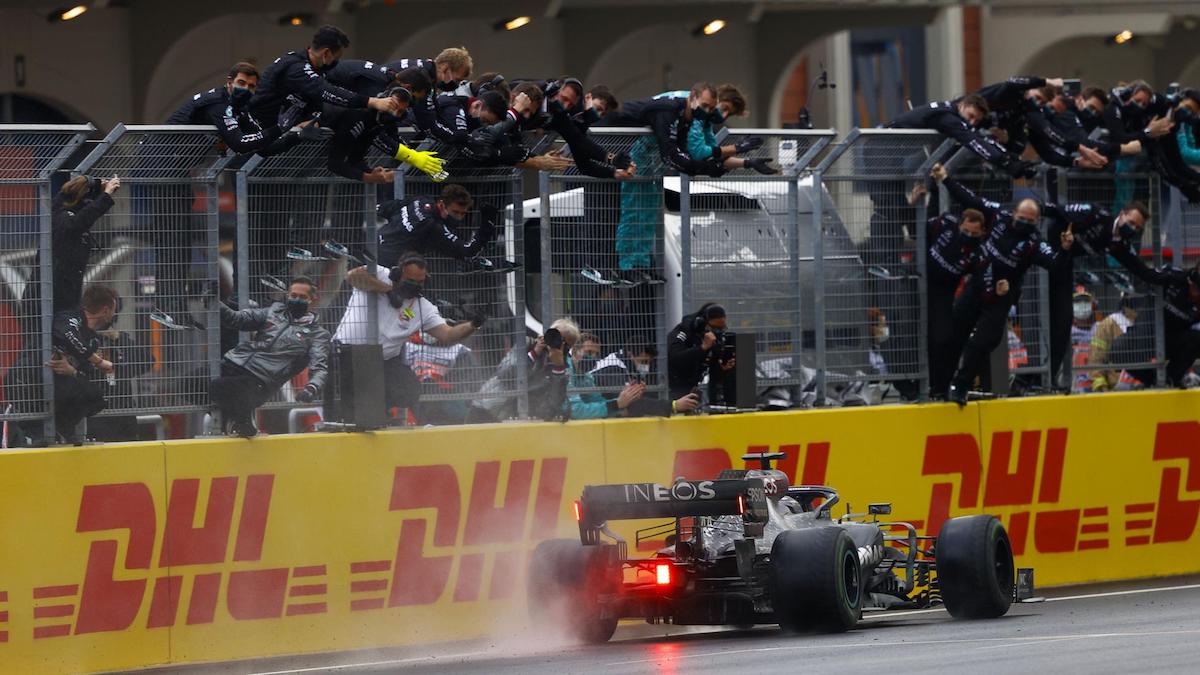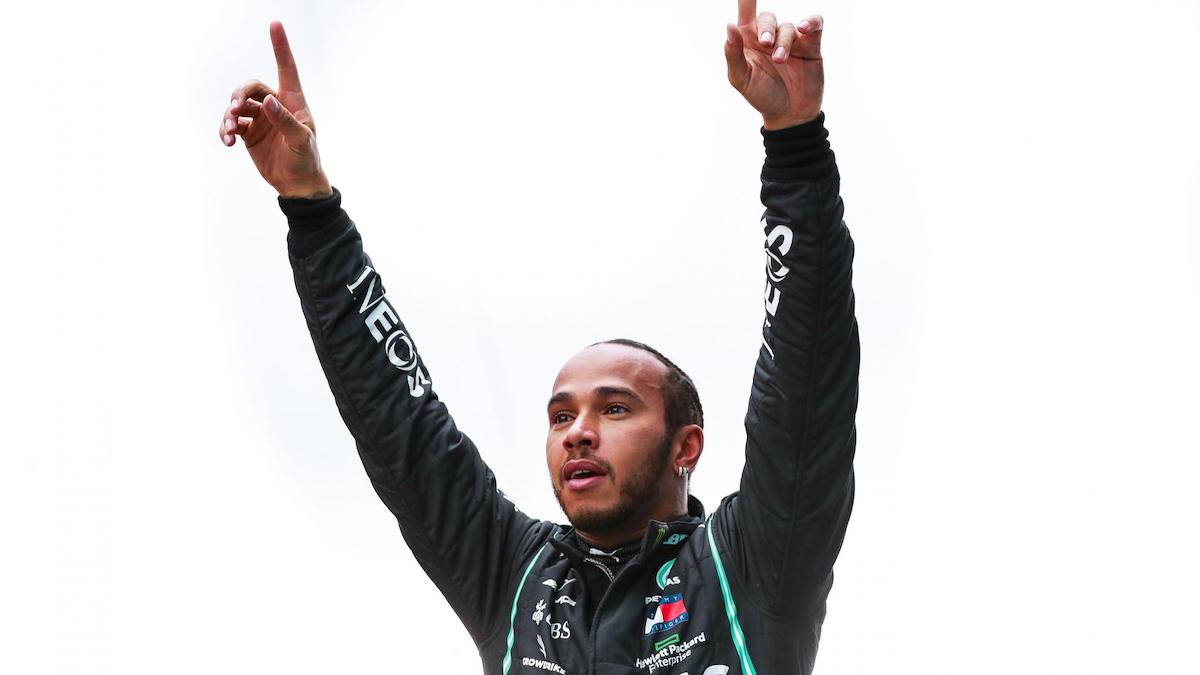 ADVERTISEMENT - CONTINUE READING BELOW ↓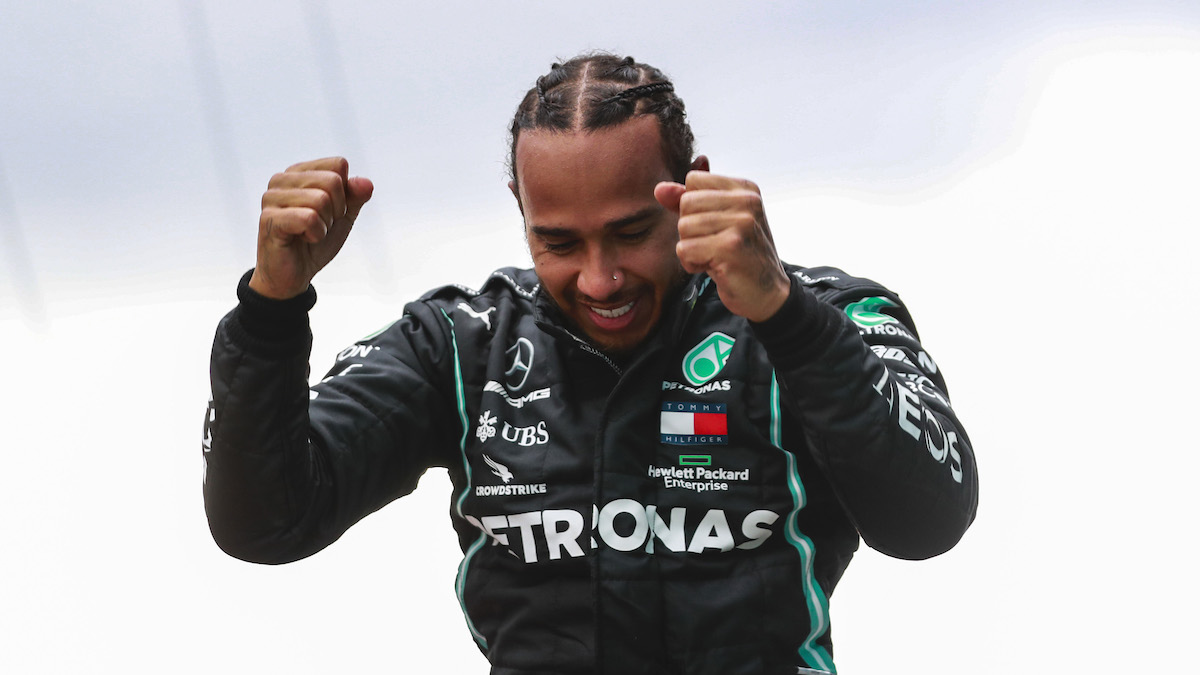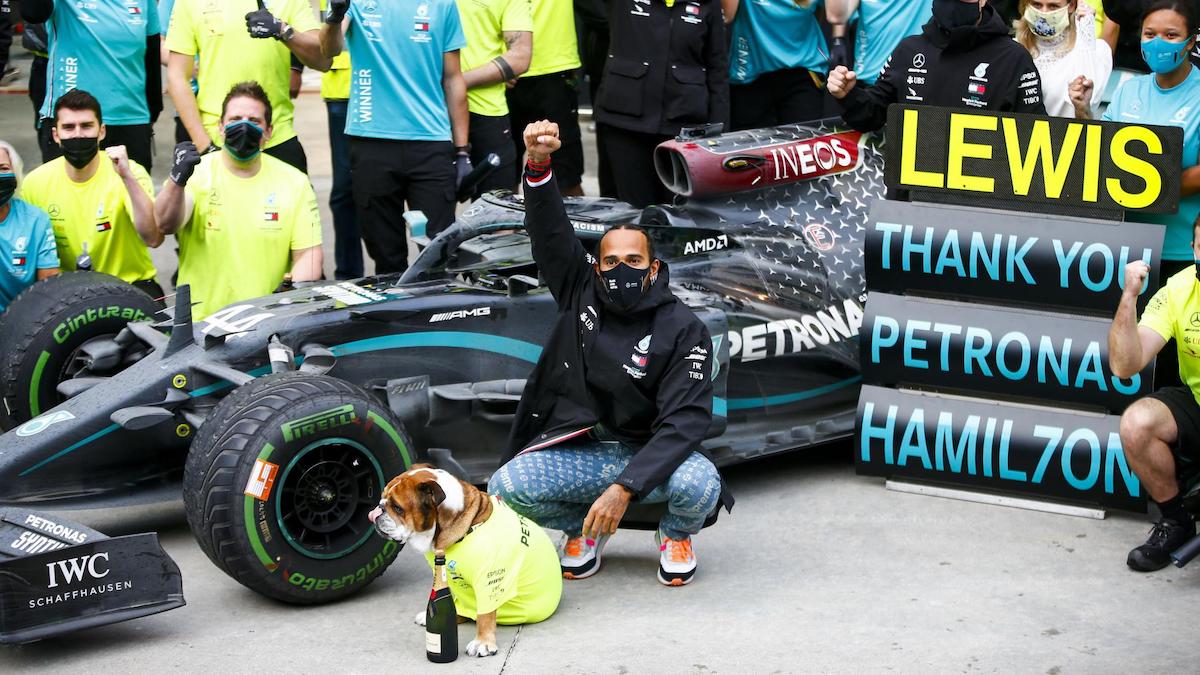 NOTE: This article first appeared on TopGear.com. Minor edits have been made.