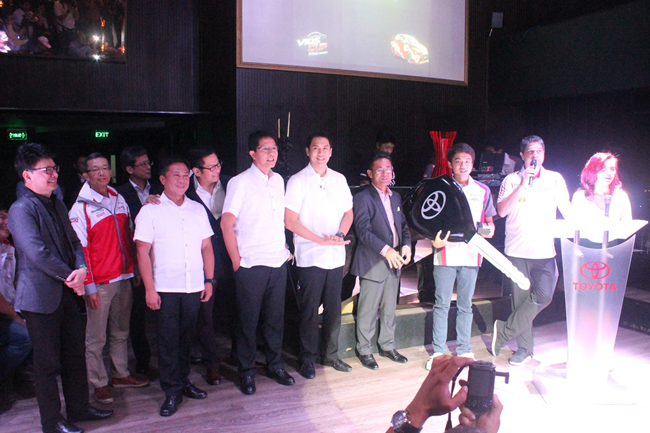 By now, you already know that a high school student clinched the first Toyota Vios Cup. Turning 16 just this month, Luis Gono beat older and more experienced drivers to collect the most points during the three-leg one-make racing series organized by Toyota Motor Philippines.
For the effort, Gono won a brand-new Vios 1.5G MT and a nifty limited-edition TRD watch. But who were the rest of the winners, and what prizes did they get? Here's the complete list of racers who finished at the top this year, as well as their rewards in parentheses:
First place: Luis Gono (Toyota Vios 1.5G MT and TRD watch)
Second place: Pauland Dumlao (P400,000)
Third place: Jason Choachuy (P200,000)
Celebrity champion: Sam YG (Joyce Pring's heart)
Media champion: Paulo Subido (bragging rights)
There's no doubt that Toyota Motor Philippines pulled off the near-impossible task of reviving motorsports in our country. It had everything: competitive teams, proper safety compliance, and even its fair share of drama.
Now that there's a champion, everyone will be gunning to take his place. And Gono will no doubt defend his title in 2015, this time a little older and wiser after seeing plenty of wheel-to-wheeel action. Needless to say, many are looking forward to next year's Vios Cup, and we'll be there to see how it turns out.
Continue reading below ↓
Recommended Videos