This car is a horse. Albeit a mechanical one, without a natural bone or fiber in its body. And one that doesn't kick out with its hind legs if you accidentally creep up to steal provisions from its saddlebags (yeah, thanks for that, Red Dead Redemption 2).
So, this car is a horse of the future, at least according to Toyota boss Akio Toyoda. Presenting his company's semi-autonomous e-Racer Concept at this year's Tokyo Motor Show, he said: "I think cars of the future will be like horses."
Why horsies? Because when cars replaced horses as a form of mass transit back before any of us were born, racehorses were still used because people...just really liked riding racehorses.
The point Toyota is trying to stress here, other than professing a love of horses, is that in our shiny new autonomous future where cars become white goods, there's still room for a little fun. A car that thinks along with you—like, let's say for argument's sake, a horse—that can help you enjoy the process of moving from A to B.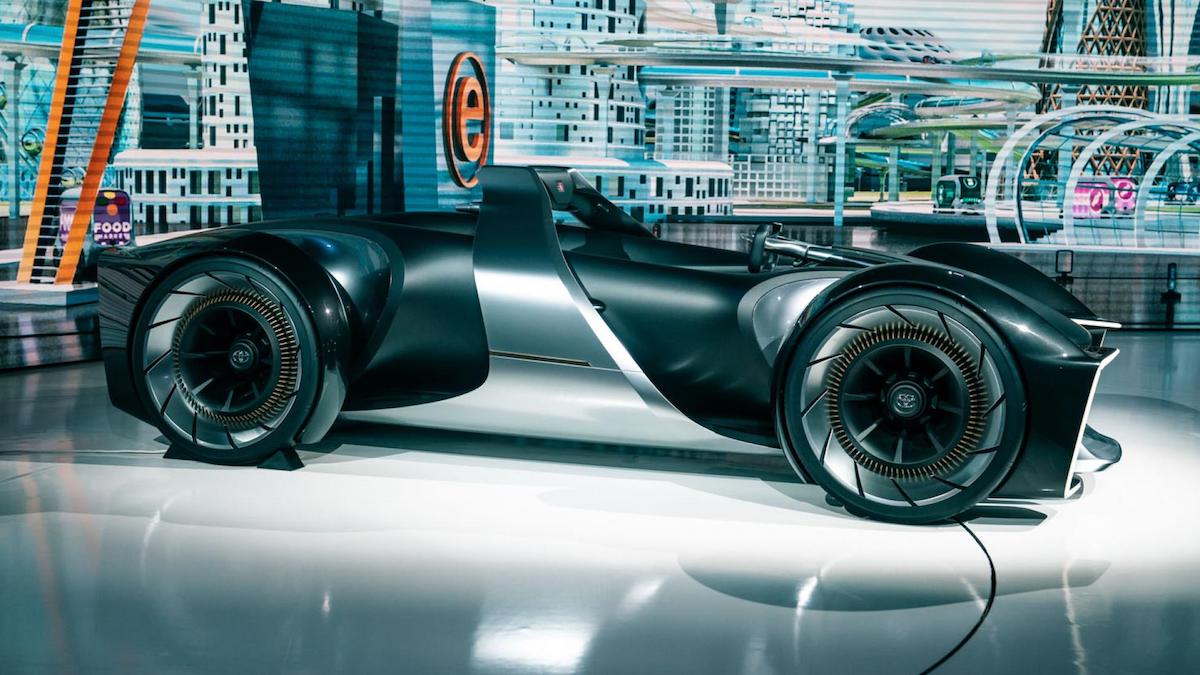 ADVERTISEMENT - CONTINUE READING BELOW ↓
"The joy of riding a horse can hold its own against or even outdo what cars have to offer. Horses can communicate with people and their hearts. For people who ride them, horses are irreplaceable.
"Through the evolution of artificial intelligence, I think that cars, too, can also become able to communicate with people and their hearts," Toyoda added. So, like we said, a semi-autonomous e-horsie. A horse-e, in fact.
There's absolutely zero technical information on the horse-e, but at Toyota's Tokyo show stand, visitors are encouraged to experience a virtual fitting for a personalized race suit, and "enjoy a drive on the race circuit of their choice" using special digital glasses. A racing sim, then.
If we actually get something like this in the future, we're in.
NOTE: This article first appeared on TopGear.com. Minor edits have been made.
For more of our 2019 Tokyo Motor Show coverage, click on the 2019 Tokyo Motor Show tag, and check out #2019TGPtokyomotorshow on Facebook, Instagram, and Twitter.
ADVERTISEMENT - CONTINUE READING BELOW ↓
Recommended Videos