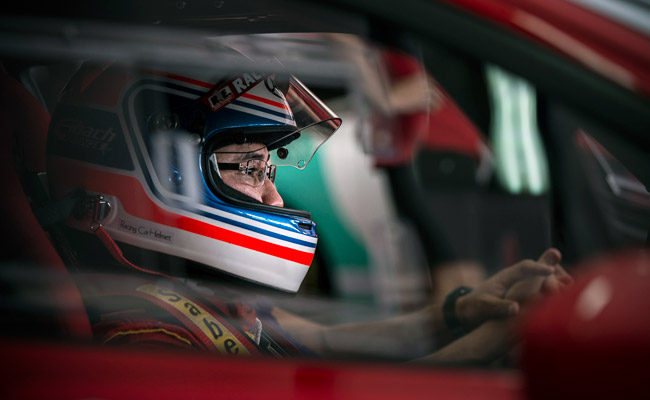 Filipino businessman Vincent Floirendo made history by consummating his participation in the first race of the 2014 Ferrari Challenge, held yesterday at Sepang International Circuit in Malaysia. The Ferrari Challenge is a one-make race series organized by the Italian carmaker for its clients. Floirendo finished 15th in the Coppa Shell class and 22nd overall. Cars in the other classes--Trofeo Pirelli and Trofeo Pirelli Pro--ran simultaneously with Floirendo's class.
There were a total of 28 drivers who lineup up on the starting grid of the 14-lap race, 19 of whom belonged to the Coppa Shell class. This means Floirendo did better than four rivals in his class.
The Coppa Shell was won by David Tjiptobiantoro of Indonesia, who clocked a best lap time of 2:15.64 and finished the race in 32:03.41. By comparison, Floirendo registered a personal best lap time of 2:22.18 and completed the race in 33:42.48.
The 46-year-old Floirendo, sporting #145 on his car, had qualified 15th overall on the grid--sixth among Coppa Shell drivers. For the complete results of the race, see the tables below.
Photos by Igor Maminta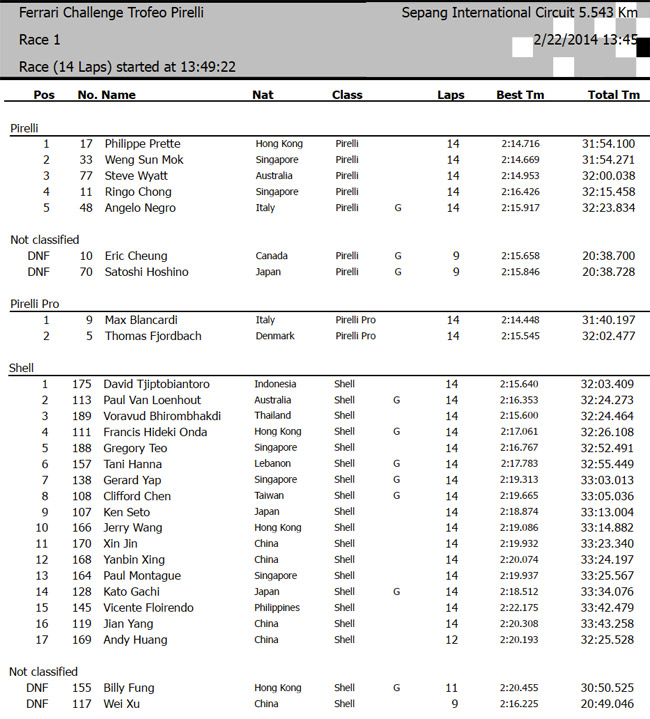 Continue reading below ↓
Recommended Videos