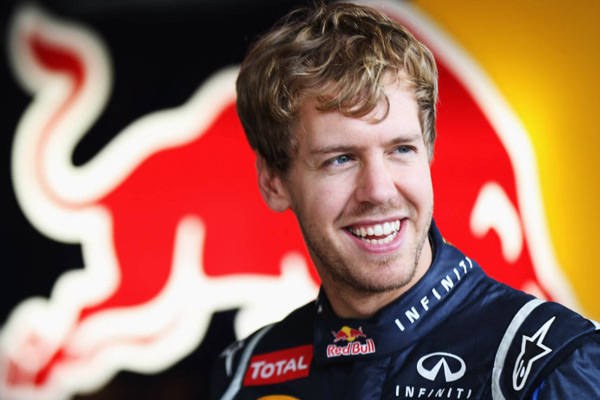 By now, you must already know that Red Bull Racing's Sebastian Vettel has been crowned the 2012 Formula 1 world champion, making him the youngest three-time champion in the sport at the age of 25 years and nearly five months. The German driver narrowly beat Ferrari's Fernando Alonso, doing just enough by finishing a safe sixth place at the season-closing Brazilian Grand Prix to wrap up the year just three points ahead of his nearest rival.
In the end, Vettel earned a total of 281 points versus Alonso's 278. The deciding race was an exercise in permutation as fans and analysts practiced their arithmetic while the two drivers swapped positions with other drivers. Before the start of the race, Vettel had held a formidable lead of 13 points, presenting a number of possibilities that added to the excitement among spectators.
For Alonso to win the championship, he would need to finish no lower than third. And if he did finish third (15 points), he would need Vettel to finish no higher than 10th (one point). If he finished second (18 points), he would need Vettel to finish no higher than eighth (four points). If he finished first (25 points), he would need Vettel to finish no higher than fifth (10 points). Had the two drivers ended up with identical points, Vettel would have won the championship via the tiebreaker, which was the total number of victories.
Continue reading below ↓
Recommended Videos
The Spaniard crossed the finish line in a desperate second place, an anticlimactic conclusion that saw the safety car come out with less than two laps to go. Alas, his nemesis calmly cruised to sixth place, clinching a rare third world title.
At the start of the race, it looked as though Alonso might snatch the championship from Vettel as the latter spun after colliding with Williams driver Bruno Senna. But Vettel was able to recover even with visible damage to his left sidepod.
The Brazilian Grand Prix, which probably had fans using their mobile phones' calculator function to compute for possible point totals, was a fitting end to a 20-race season of remarkable numbers. Here are some of them:
* There was a total of eight race winners throughout the season: Sebastian Vettel (5), Lewis Hamilton (4), Fernando Alonso (3), Jenson Button (3), Mark Webber (2), Kimi Raikkonen (1), Nico Rosberg (1), and Pastor Maldonado (1).
* Alonso had the most number of podium finishes with 13, followed by Vettel (10), Raikkonen (7), Hamilton (7) and Button (6). Alonso also scored points in all but two of the races: Belgium and Japan, in which he was forced to retire after being involved in accidents that featured Lotus driver Romain Grosjean.
* Vettel's total points haul included five wins, three second places and two third places.
* Red Bull Racing was the runaway winner of the constructors' title with 460 points, followed by Ferrari with 400 and McLaren with 378.
* Lotus driver Kimi Raikkonen was the most consistent driver of the year, having scored in all but one race (China).
* Vettel had the longest streak of wins this season, winning four straight in Singapore, Japan, South Korea and India.
* Only Red Bull Racing was able to accomplish a 1-2 finish, doing the difficult feat once when Vettel finished first and Webber second in South Korea.
* McLaren driver Lewis Hamilton had the most number of pole positions with eight (although he was disqualified in Spain for having insufficient fuel), followed by Vettel with six. Vettel had a slight edge over teammate Mark Webber in qualifying sessions, 11-9.
* Seven-time F1 champion Michael Schumacher, driving for Mercedes GP, scored his first podium finish since returning to Formula 1 in 2010, placing third at the European Grand Prix. He is once again retiring from the sport, having scored just 49 points to teammate Nico Rosberg's 93.
* Out of 12 teams, three failed to score a single point: Caterham, Hispania and Marussia.
* There were eight races held in Asia this year--Malaysia, China, Bahrain, Singapore, Japan, South Korea, India and Abu Dhabi--presumably reflecting global economic trends.