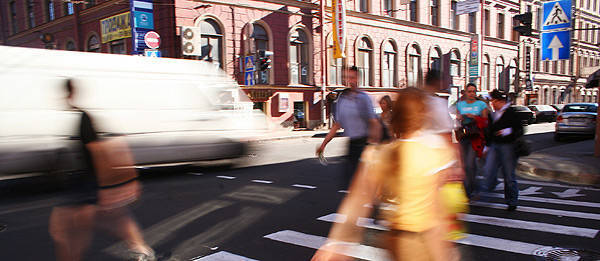 Wishing to empower the blind and the elderly by making them less reliant on other pedestrians when crossing the street, Representatives Neri Javier Colmenares and Teddy Casiño (party-list, Bayan Muna) filed House Bill 6730, which proposes the installation of audible traffic signals at all pedestrian crossings.
"As visually impaired pedestrians cannot or find it hard to see the traffic lights, their safety is compromised as they are vulnerable to accidents while crossing the street," said Colmenares.
The solon added that with the audible traffic signals emitting a particular sound when the traffic light is red, yellow or green, visually impaired pedestrians can confidently rely on their sense of hearing to know when to cross the streets.
"An audible traffic signal includes two speakers at the end of a crosswalk and a control section," shared Casiño on how the system would work. "The control section navigates a person crossing by simultaneously emitting sounds in back-and-forth call operation from the two speakers disposed at the two ends of the crosswalk for a period during which crossing is permitted."

If the bill, which is also known as the "Audible Traffic Signal Act of 2012," is passed, an audible traffic signal system shall be installed at all pedestrian crossings with traffic signals that regulate vehicular traffic.
Continue reading below ↓
Recommended Videos
While we're all for helping out the visually challenged and the elderly, we can only imagine the sound emitted by the audible traffic signals as adding to the noise pollution at some of the country's busiest intersections. Then again, we approve of whatever it takes to enhance pedestrian safety.
Photo from SXC.hu