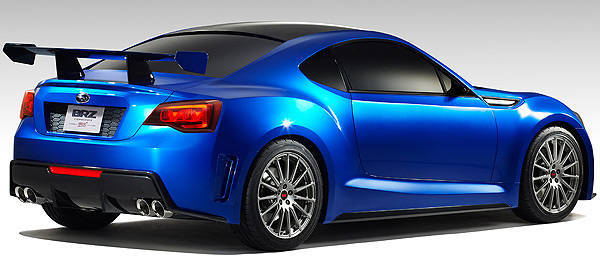 Subaru is finally revealing its version of the two-door sports car it's developing with Toyota when the BRZ Concept makes its world premiere at the Los Angeles Auto Show this November.
Subaru's version of Toyota's FT-86 will use a new 2.0-liter Subaru boxer engine that's developed specifically for the model and boasts the latest direct-injection technology to improve combustion and efficiency.
The Subaru-engineered chassis is built with front-engine and rear-wheel drive configuration, allowing the engine to sit low and rearward to ensure lowest possible center of gravity, and to maximize the BRZ's handling prowess.
Production of the Subaru BRZ will commence at the carmaker's Gunma plant in Japan in 2012.
While we're elated that Subaru is finally revealing what the BRZ will look like after nearly a year of teasing with the Japanese carmaker's Boxer Sports Car Architecture, we're wondering why it bothered to develop a BRZ Concept if the actual production model will make its debut at the Tokyo Motor Show in December.
Continue reading below ↓
Recommended Videos