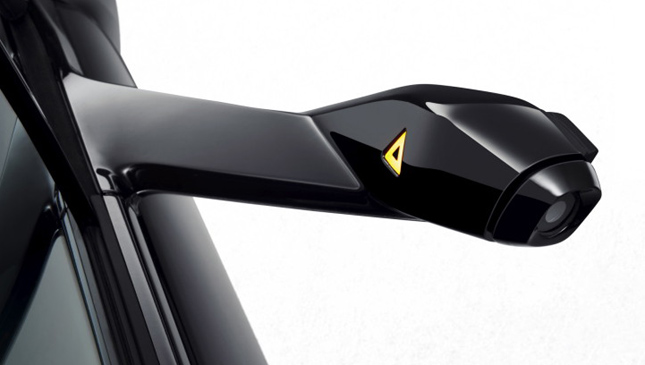 You're about to switch lanes. To be extra careful, you glance at your side-view mirrors to ensure that there are no cars coming from the rear. But wait, something is different here: Instead of seeing the reflection of what's behind, a camera appears in your field of vision.
Sounds weird? This might just become the norm, at least if BMW had its way. At the 2016 Consumer Electronics Show in Las Vegas earlier this month, the German premium car brand presented an i8 electric sports car without side mirrors. The futuristic ride ditched the traditional mirrors mounted on the side doors in favor of cameras.
Apart from the pair of rear-view cameras at the sides, there is a third camera in the upper portion of the rear window. All three cameras display a single, 300mm-by-75mm image on a monitor that takes the place of the inside mirror. The display shows a wider view of the vehicle's rear, allowing for a better angle. It also eliminates the need for constant adjustments like one would normally do upon entering the car.
But why use carmeras instead of traditional mirrors? Safety is the primary concern here. A real-time image projected by a camera will definitely give a better picture compared to a tiny piece of reflective glass. Moreover, aerodynamics plays a part here. Those side mirrors promote more drag and can hamper fuel economy. In fact, Mercedes-Benz presented a concept car back in the 1980s with the same mirrorless technology, aimed at promoting better fuel consumption by getting rid of those side pods altogether.
Continue reading below ↓
Recommended Videos
This idea, however, still remains a concept. At present, cost is a major issue. And so is computing the power required to run the system. But knowing BMW, it will do everything it can to make this pipe dream a reality. In fact, the company has already hinted at models like the i8, the face-lifted 7-Series and even a potential new model called the 9-Series as the first vehicles to be fitted with the cool piece of kit. All of this could take place by 2019.
Are you ready for cars without side mirrors?