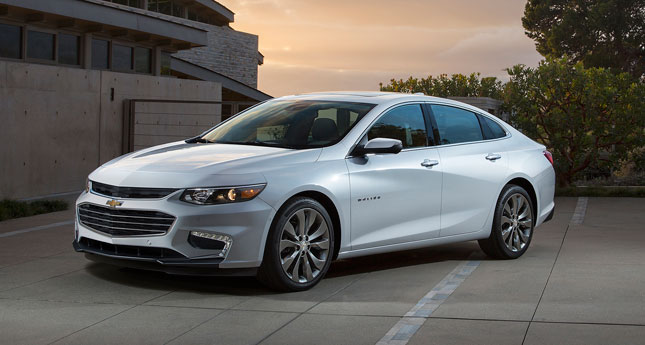 The hardest part of being a parent is to let your child go out into the world. After caring for the young one for the first years of his or her life, letting them face the real and often cruel world can be as painful as giving birth itself. So sending a child off to college, for instance, is usually one of the most dreaded days in any parent's life.
Next to sending teenagers off to college or walking them down the aisle on their wedding day, handing the keys to them for the very first time can likewise be a scary experience. While you would want to be sitting next to them in the passenger's seat, the reality is that you just have to let them go. Well, what if you can actually do this--or something close to it?
General Motors, through its Chevrolet subsidiary, lets you do just that with its new technological feature known as Teen Driver. This new innovative system allows parents to teach and encourage safe driving--even if they can't always be with their newbie driver.
One way Teen Driver encourages responsible motoring is by muting the audio system or any device that is paired with the infotainment system. Admit it: You loved to turn up the volume while driving as a teenager, right? Well, so does your kid. The system can detect when front-seat occupants aren't wearing their seatbelt and tones down the volume to help avoid accidents. As if this isn't cautious enough, an audible and visual warning is emitted when the car exceeds a preset speed.
Continue reading below ↓
Recommended Videos
With a lot of teeners being computer-savvy, there might just be a danger that they'll figure out how to outsmart the system. Well, GM has put in a contingency by allowing parents to "watch" over their teens via some pretty cool features. These include tracking total distance traveled, maximum speed traveled, overspeeding, triggered stability control and ABS events--and even forward collision activation. In other words, you can show your kids how irresponsibly they drove whenever they give you the "I didn't do it" line.
Of course, Teen Driver uses a set of security features to ensure that only mom and dad know how to set and activate the system. A PIN must be entered in their vehicle's MyLink system in order for the security program to work. This allows them to register their teen's key fob, which is personalized with the settings they input. So unless Junior gets to dad's keys, he can only do so much with the car.
To ensure the utmost safety, some of the features that are automatically activated when Teen Driver is switched on are:
* Stability control
* Blind spot warning
* Forward collision warning
* Daytime running lights
* Front pedestrian braking system
Oh, and such features can't be switched off unless the parents enter their PIN. Talk about Big Brother watching over you.
With teen driver fatalities averaging three times more than their senior counterparts, General Motors hopes to prevent more of these accidents as reported by the Insurance Institute for Highway Safety. This new Teen Driver technology debuted on the new Chevrolet Malibu unveiled at the ongoing New York International Auto Show.
Hopefully, we'll get to see this technology over here as well. Then maybe, there will be more responsible motorists on the road, teenagers or otherwise.