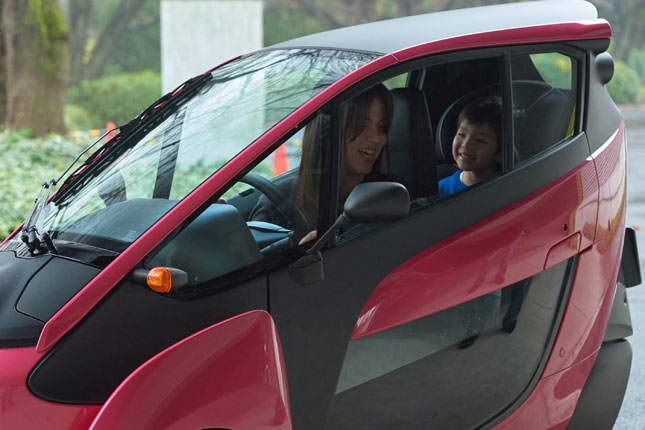 Remember the Toyota i-Road? This EV is Toyota's three-wheel single-seater that's being used in cities like Tokyo for car-sharing. It's an environment-friendly way of getting in and around cramped urban spaces.
Thanks to an efficient mass transport system, Tokyo residents can simply take the train to get from one place to another. In between stations, they can hop on cars like the i-Road and drive to their desired terminal to once again connect with the railway system. Once at their station, they can leave the i-Road for the next user. Seamless, right?
The i-Road does present one problem: It only seats one passenger. What about parents with a child? Or couples? Well, Toyota may just have an answer to this dilemma in the form of a two-seat version of their cute little city runabout.
The two-seat i-Road will began trials in Tokyo's Shibuya Ward as part of the "Open Road" project. This is a study that aims to seek new mobility solutions to give a more convenient means of getting around. Rather than replace the automobile altogether with mass transport system like railways, Toyota hopes to complement the latter with the former.
This EV has already been in service in Grenoble, France, as part of a Toyota test project in the city. Thanks to a few minor modifications, it has recently been certified by the Japanese Ministry of Land, Infrastructure, Transport and Tourism. These changes include the addition of audible warning for approaching vehicles, as well as reflectors and added width indicators.
The two-seat i-Road vehicles will undergo a one-month trial to study their viability as a means of transport. They will be on loan to test subjects who will use them in their day-to-day activities. These range from commuting to and from work, picking up the kids from school, and shopping.
We're actually quite envious of our Japanese friends who not only have an efficient transportation system, but likewise have a safe means of getting around in between train stops. We can only dream of the day when cars like the i-Road becomes a reality in our country.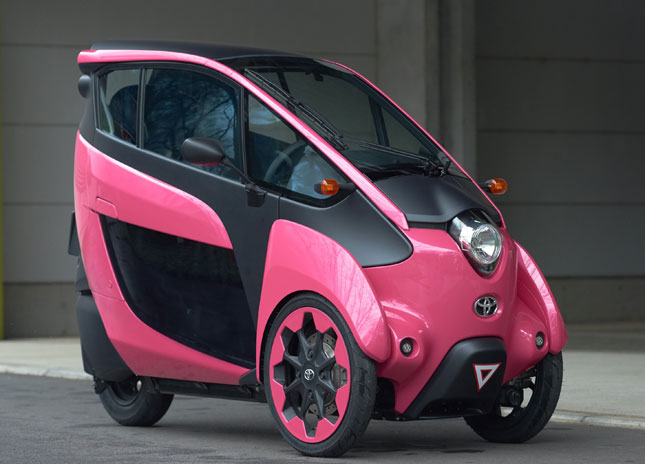 Recommended Videos