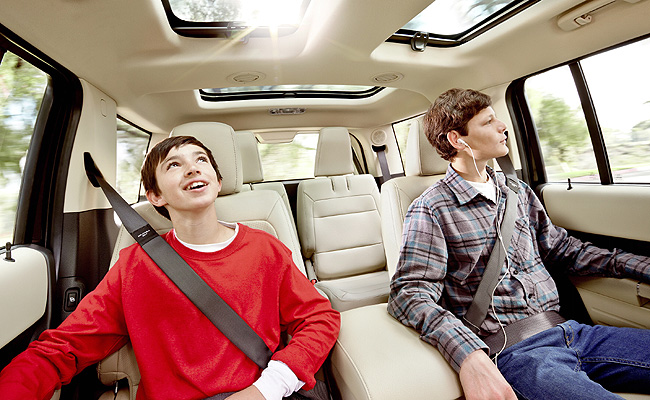 Ford has now licensed its patented inflatable seatbelt technology, making it available to other companies--including its competitors in the automotive industry--in the name of safety.
According to the American carmaker, the availability of licenses "may lead to the wider adoption of inflatable safety belts as other automakers seek to enhance passenger safety," for other forms of transportation where the passengers are seated, "including military use, and airborne passengers traveling by helicopter or airplane, and even for water travel."
"Ford's long-standing commitment to democratizing technology goes beyond our customers," said Ford Global Technologies president and chief executive Bill Coughlin. "In this case, the wider adoption of inflatable safety belts has the potential to make travel safer and help mitigate passenger injuries--especially among children and the elderly."
Ford initially offered its inflatable seatbelt technology on the Explorer. Other than the SUV, the system is now available on the Flex crossover, the Fusion midsize sedan, and the all-new F-150 pickup (as well as on Lincoln's MKT midsize crossover and MKZ midsize sedan).
Continue reading below ↓
Recommended Videos