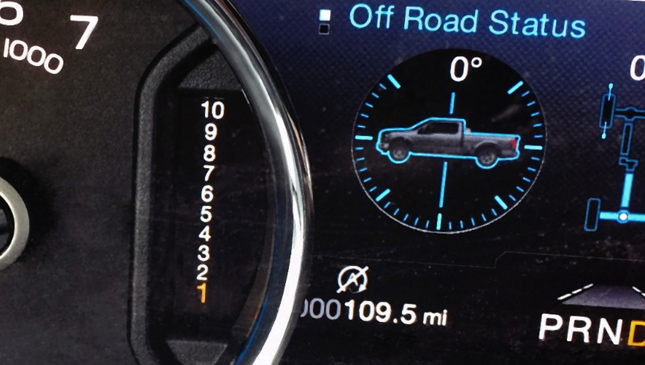 Many in the auto industry say that when it comes to transmissions, six is the new four. But some carmakers would beg to disagree. For example, Mitsubishi now employs an eight-speed gearbox for the Montero Sport, while Mercedes-Benz has the 9G-Tronic nine-speeder. Ford, however, looks set to outdo both brands.
The American car manufacturer is hard at work developing a new 10-speed gearbox. Why 10, you wonder? Well, the company thinks that this will provide its vehicles with better acceleration and greater towing capabilities.
One way it hopes to achieve this is through wide-span gear-spacing along with drag-reduction technologies. This results in a lower final drive ratio, which in turn, translates to better fuel economy at cruising speeds while still having enough oomph to tow heavy loads.
The new transmission also uses adaptive shift scheduling to keep it in the best possible gear at all times. Finally, an integrated electric pump is used for the idle start/stop function. This helps improve fuel efficiency while avoiding that jerking effect during such actions, so Ford claims.
As if the whole 10-speed concept isn't advanced enough, Ford hints at a box that is lightweight as well. Unlike traditional systems that come with cast-iron components, this one uses lighter alloys and a torque converter turbine clutch. This shaves around a kilo off the scales.
Ford's new 10-speed automatic transmission will first be seen in the upcoming 2017 F-150. Here, it will be paired with the new-generation 3.5-liter EcoBoost V6. This powerhouse turbo lump puts out a robust 610Nm of torque. But by the looks of it, the new gearbox seems poised to handle it without a hitch.
Ford is so confident of its new autobox that it's investing $1.4 billion (P64.4 billion) to generate some 500 jobs at its Livonia transmission plant just to build it. With the new 10-speed automatic, one has to wonder how much further Ford (or any other carmaker) is willing to go.