Car infotainment systems have improved by leaps and bounds over the last years, especially with the advent of technologies such as Android Auto and Apple CarPlay. But it seems automakers are showing no signs of letting up, as upgrades in this department just keep coming in.
The latest carmaker to reveal its new tech is Kia, which has just introduced its UVO Connect 'Phase II' features, a suite of driver-assist accessories that include enhanced traffic prediction and navigation, all accessible through the UVO smartphone app. The system uses cloud-based real-time and historical data to accurately predict traffic levels, differentiating it from the usual built-in navigation tools.
Phase II also offers Kia's new 'Last Mile Navigation' feature, which automatically sends notifications to the user's smartphone as soon as the vehicle is turned off. It provides helpful information such as the distance between the driver's selected parking space and his destination, and the best route that driver can take on foot.
In addition, the latest updates allow drivers to transfer their driver profiles from one vehicle to another via the UVO app. This means driver preferences for functions such as navigation, radio, and Bluetooth can easily be transferred across different UVO Connect-equipped Kia cars.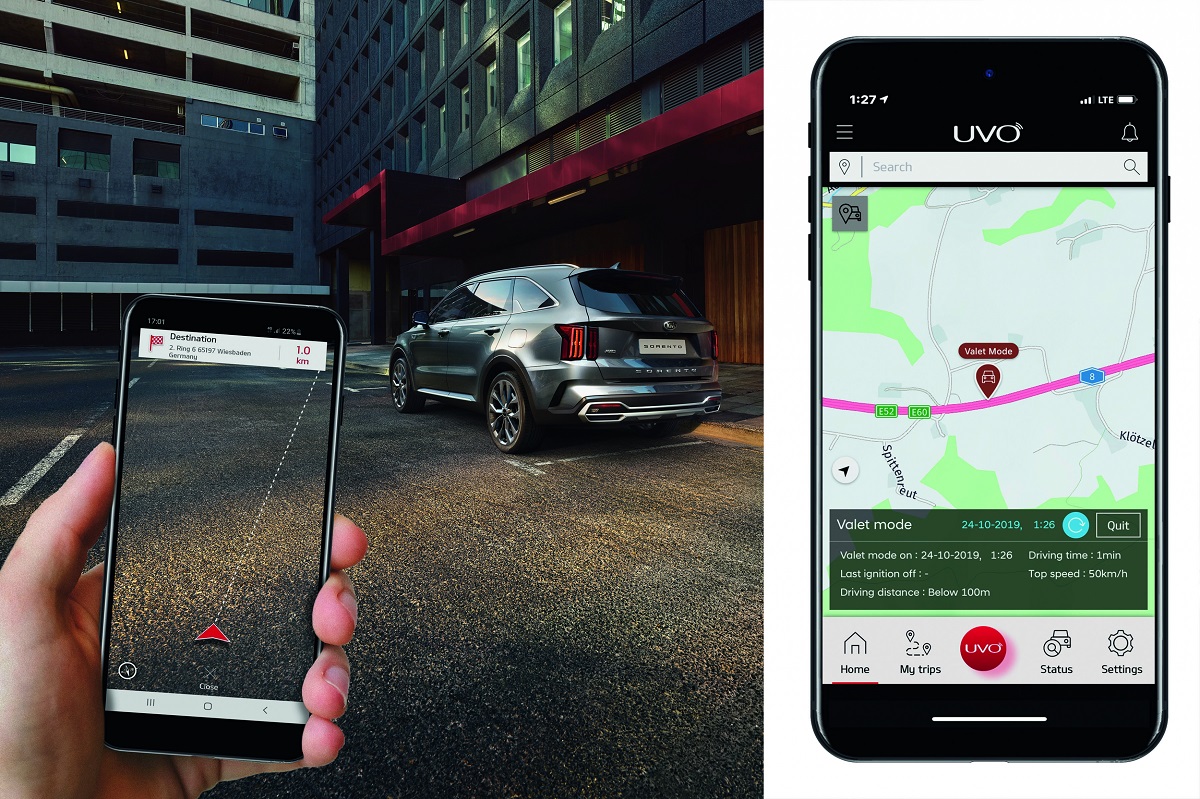 ADVERTISEMENT - CONTINUE READING BELOW ↓
Lastly, the new UVO Connect Phase II also offers enhanced security with the valet parking mode, which allows car owners to monitor their vehicles when someone else is behind the wheel. This mode can also lock the system to protect any personal data.
"We strive to introduce technologies that make life behind the wheel easier and more intuitive for our customers," said Kia UVO Connected chief operating officer Pablo Martinez Masip. "UVO Connect, already available across much of our range, is central to this goal, and the new 'Phase II' features revealed today will make journeys even easier."
Kia said that the UVO Connect Phase II will be introduced in its European lineup throughout 2020, and will also be made available with the all-new Sorento. No telling, though, if this will be offered with the new compact SUV that the carmaker will launch in the second half of the year.
What do you think of these new features from Kia? Would you want such technologies to be available in our market as well?