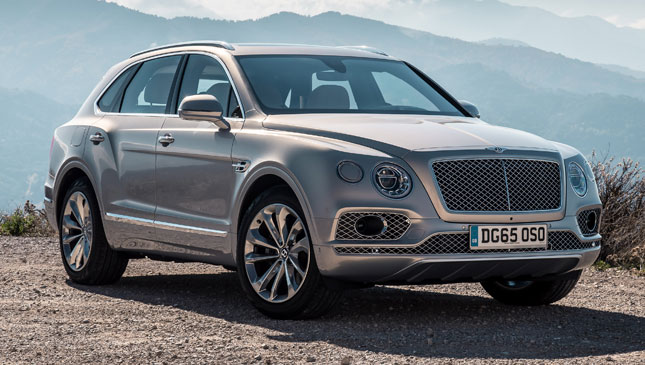 Bentley is the latest carmaker to utilize the tech wizardry of the Apple Watch, which will now allow the smartwatch to control various functions of the hot new Bentayga SUV. This is done through a new app that enables passengers to "talk" to their ultra-luxury ute and command it to do certain things.
The app lets occupants remotely manipulate the climate control, which includes the heating and ventilation settings. It also allows them to select audio and infotainment files and media, as well as switch on the seat massager. And Mang Jimmy's behavior behind the wheel can now be monitored as the boss can track vehicle speed and other vital driving info. Finally, things like outside temperature can be verified regularly, so passengers can prepare for the heat wave that awaits them as they step out of their Bentayga. This would be a godsend in our punishing climate.
The Apple Watch uses Bluetooth to sync with the Bentley SUV's touchscreen remote system. While this smartwatch can't be called affordable (the cheapest Apple Watch retails for P16,990 in our market), it only costs a fraction of the Breitling timepieces that Bentley normally co-brands with. So this is an interesting move for the premium carmaker, and probably reflects its intention to reach out to more tech-savvy clients with its SUV.
Of course, after you alight from this attention-grabbing vehicle, it won't matter what you wear on your wrist. People will be too busy staring at your massive Bentley.