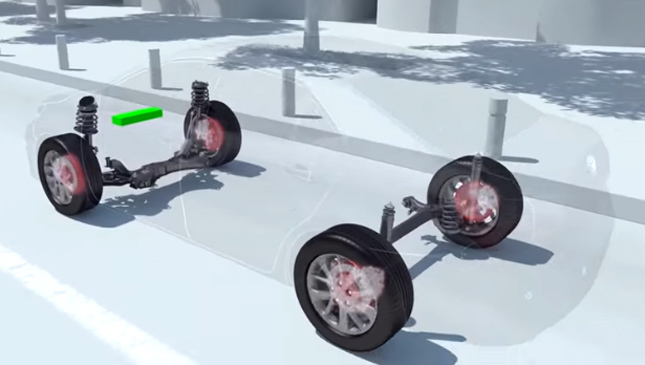 Last week, the National Highway Traffic Safety Administration announced a landmark agreement that aims to reduce the number of road accidents in the United States. The NHTSA said that it, together with a number of major automotive manufacturers, would make automatic emergency braking systems standard in about 99% of all new cars by 2022.
If you need proof that this deal isn't just an empty promise, Toyota has just revealed that it will soon make the feature standard on all its models by the end of 2017. In about a year's time, the Japanese carmaker, together with its luxury division Lexus, will equip all its vehicles, regardless of trim levels, with Toyota Safety Sense and Lexus Safety System+. Each new Toyota and Lexus sold in the United States will have such features as automatic emergency braking, lane departure warning, and high beam assist, among others.
Using a series of sensors and cameras, each of these systems detects obstacles within the vehicle's path and warns the driver of the unwanted presence. Automatic emergency braking, for instance, keeps track of the movement of the vehicle in front. If the car ahead suddenly brakes, the system will alert the driver with an audible and visual warning. If the driver doesn't slow down or step on the brake pedal, the brakes will automatically be applied to help avoid a frontal collision.
ADVERTISEMENT - CONTINUE READING BELOW ↓
Essentially, what this means is that whether it is a top-end Lexus LS, a mid-grade Toyota Camry, or an affordable Toyota Yaris, would-be buyers can expect the same level of protection. Hopefully one day, the Philippines will follow the NHTSA's lead. With all the crazy stuff that happens on our roads, we definitely could use all the protection available right now.
ADVERTISEMENT - CONTINUE READING BELOW ↓
Recommended Videos