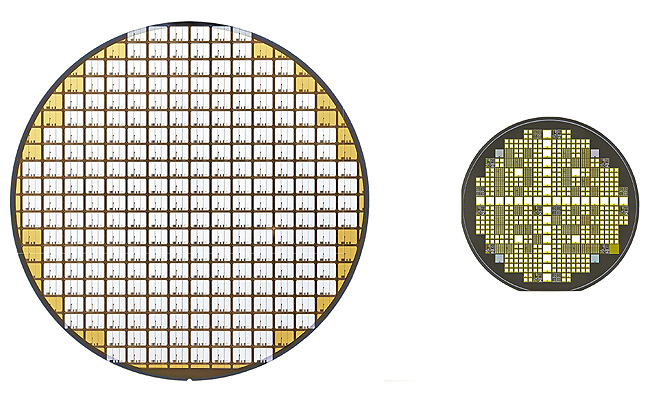 Toyota is developing a semiconductor microchip for its hybrid vehicles that will make use of silicon carbide, one of the hardest materials after diamond.
Developed in collaboration with Denso and Toyota Central R&D Labs, the silicon-carbide semiconductor chip can theoretically improve the fuel efficiency of hybrid vehicles by 10%. In addition, compared to power control units that utilize silicon-only semiconductors, a silicon-carbide semiconductor-equipped power control unit is 80% smaller.
According to Toyota, approximately 25% of the total electrical power loss a hybrid vehicle experiences can be attributed to the power control unit, "with an estimated 20% of the total loss associated with the power semiconductors alone." A key solution then to improve fuel efficiency is to improve power semiconductor efficiency, specifically by reducing resistance experienced by the passing current.
Toyota hopes to begin test-driving vehicles fitted with the new power control units "on public roads in Japan within a year" and plans to commercialize the technology by 2020.
Watch the video below to understand just how the silicon-carbide microchip compares against a regular silicon microchip.
If you're viewing this on a mobile device and can't see the video, please click here.
Continue reading below ↓
Recommended Videos