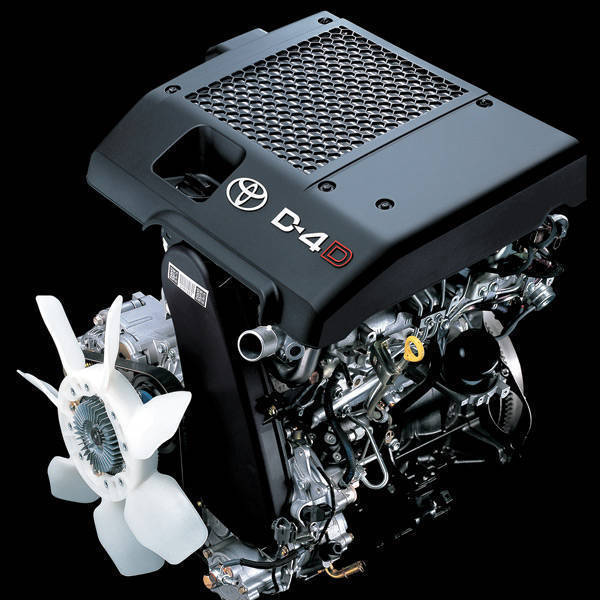 After the mostly aesthetic upgrade the company gave the Fortuner and the Hilux over a year ago in August 2011, Toyota Motor Philippines has finally given its SUV and pickup the upgrade both models badly need, and that is variable nozzle turbocharger (VNT) technology.
The VNT technology improves the engine's fuel efficiency while increasing its power and torque by 40 percent and 30 percent, respectively. The system works by having a variable nozzle vane incorporated in the circumference of the turbine "to adjust the flow speed and pressure of the exhaust with the intention to improve fuel economy." Helping the VNT system achieve its outstanding performance is a direct current motor that is used to operate the variable nozzle vane. According to TMP, the VNT technology is only available for the 4x4 V and 4x2 G diesel manual and automatic variants for the Fortuner, and on the 4x4 G, 4x2 G and 4x2 E variants of the Hilux.
Another new addition to the Fortuner and the Hilux--specifically the 4x4 V diesel and 4x2 G diesel automatic for the Fortuner and all 4x4 Hilux variants--is the GPS-equipped audio system that TMP claims offers the most points-of-interests available in the Philippines and comes standard with a 6.5-inch digital LCD with touch-screen function, built-in DVD Player, FM/AM tuner, iPod control and video, Bluetooth capability, 50Wx4 output amplifier, and auxiliary and USB connectivity.
Continue reading below ↓
Recommended Videos
The upgraded 4x4 and 4x2 Fortuners are available in Lithium, Silky Gold Mica Metallic, Dark Gray, Dark Steel Mica Metallic, or Xtreme Black, with White Pearl being offered for an additional P15,000. The range-topping 3.0-liter 4x4 V diesel variant is available for P1.759 million. Below that is the 2.5-liter 4x2 G diesel automatic variant selling for P1.484 million, with the manual going for P1.381 million. The lone gasoline-powered Fortuner is the 2.7-liter 4x2 G variant, which has a price of P1.358 million.
The Hilux, meanwhile, is available in Lithium, Silky Gold Mica Metallic, Dark Steel Mica Metallic, or Xtreme Black, with Freedom White available for the G and E variants and the new Super Red paint job offered for the G variant. Prices for the Hilux start at P1.474 million for the 3.0-liter 4x4 G diesel automatic, followed by the manual version at P1.420 million. The 2.5-liter 4x2 G manual is available at P1.131 million, with the 2.5-liter 4x2 E variant going for P972,000 and the 2.5-liter J variant carrying a price of P843,000.