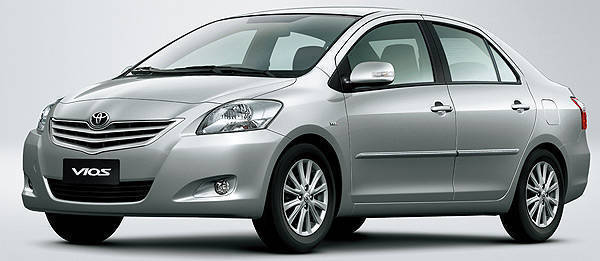 Earlier this month, we reported that Toyota Motor Philippines ended October with 6,946 unit sales, topping July's sales of 6,258 units to register the highest number of sales "any manufacturer in the country has ever registered in a single month."
Some readers asked us to break down the total into specific models, so here it is.
Leading TMP's record-breaking sales in October was the Vios with 1,659 units followed by the Innova with 1,521 units and the Fortuner with 1,339 units. According to TMP, the Vios continues to be the Philippines' best-selling car model, while the Innova is still the preferred commercial vehicle of buyers.
With TMP's accomplishments in the past 10 months, it is poised to claim its 11th consecutive Triple Crown by taking the top spot in the passenger car segment (17,068 units at 44.9-percent market share), commercial vehicle segment (36,047 units at 40-percent market share), and overall sales. Toyota's year-to-date sales of 53,115 units also not only reflect a 17-percent growth compared to last year's numbers but also garners for the company an overall 41.9-percent share of the market.
"Since TMP started its operations in 1988, it has been our sincere wish to provide Filipinos with the best products and services possible," said TMP president Michinobu Sugata. "This record-breaking sales performance is indeed a testament to the trust and loyalty our customers have shown throughout the years. I would like to thank the public for none of this would be possible without them. Their confidence in our brand inspires us to continuously give our best and serve them even better."
Continue reading below ↓
Recommended Videos