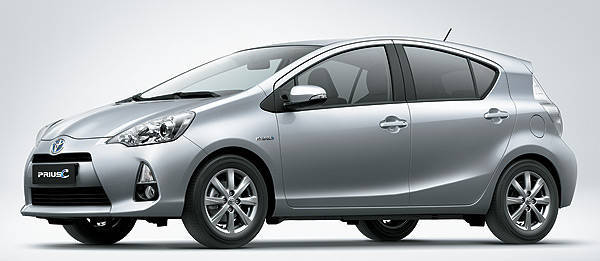 It may not apply to the Philippines but it's apparently true the world over: The Toyota Prius is now the third-best-selling car line in the world, with its first-quarter sales at 247,230 units. The only models supposedly ahead of it are the Toyota Corolla at 300,800 units and the Ford Focus at 277,000.
According to AutoNews.com, what boosted the Prius line's sales are its demand from the United States market and the incentives offered for it in its home country of Japan.
For the first quarter of 2012, Prius sales in the US market climbed 42 percent, while sales through April grew by 56 percent for a record 86,027 units. For the entire US market, a total of 1.18 million Prius units have reportedly been sold since its introduction in 2000.
As for the Japanese market, the government offered rebates of as much as 200,000 yen (over P110,000) for buyers of qualified vehicles--which included the Prius hatchback, wagon, plug-in and the Prius C subcompact--to boost the country's vehicle sales after the March 2011 earthquake and tsunami devastated its automotive industry. Of the Prius models in the Japanese market, the Prius C is proving to be the biggest seller as it reportedly helped triple the Prius line's sales to 175,080 units for the first quarter, compared to 52,507 units for the same period last year.
ADVERTISEMENT - CONTINUE READING BELOW ↓
Since the start of Prius sales in Japan in 1997, Toyota has sold 4 million hybrid electric vehicles worldwide, with 1.5 million units supposedly going to the United States.
ADVERTISEMENT - CONTINUE READING BELOW ↓
Recommended Videos