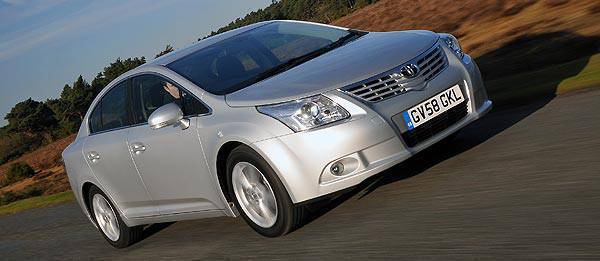 Nearly 1.7 million vehicles are being recalled by Toyota Motor due to two separate defects to the fuel pipes and high-pressure fuel sensors that can result in a leak.
According to JapanToday.com, an improperly installed pressure sensor attached to the fuel delivery pipe could come loose over time which would possibly result in a fuel leak. This specific recall will affect approximately 280,000 Lexus cars outside of Japan, with around 255,000 in North America and 10,000 in Europe. The affected Lexus models specifically are the GS300 and GS350 made between 2006 and 2007, IS250s made between 2006 and 2009, and IS350s manufactured between 2006 and early 2008. In Japan, the same issue affects the Crown and Mark X nameplates.
The second problem pertains to a design flaw in the fuel pipe which may cause it to crack and also leak fuel. Sixteen models sold in Japan and numbering around 1.2 million are affected by this specific recall, including the Noah subcompact multi-purpose vehicle (MPV), RAV4 sport utility vehicle and the Wish MPV. Outside of Japan, 141,000 Avensis sedans in Europe and New Zealand are included in the recall.
Though no accidents related to the defects have been reported, Toyota admitted that it has received 77 complaints overseas, with 75 coming from North America, and over 140 from its home country of Japan, the report added.
Continue reading below ↓
Recommended Videos
This latest recall is another big blow to the Japanese carmaker following the $48.8 million fine the United States government has placed on Toyota for its failure to disclose to the country's traffic safety authorities the possibility of its accelerator pedals to become stuck, causing the car to accelerate unintentionally.
Is it time for you to get worried? Nope. Lexus Manila president Daniel Isla said cars available in the Philippines are not involved in Toyota's latest recall.
"We don't have the IS 250 and the IS 350. For Toyota, affected are the Crown and Avensis models, which are not available here as well," Isla said in a text message sent to TopGear.com.ph.
Whew.
But this recent recall might still have some impact on consumers' perception on the brand, right? How do you expect this round of recall to affect your decision in buying a new car? Tell us about it by filling out the comment box below.