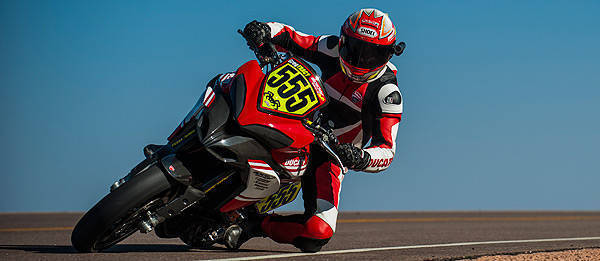 Last August 12, Greg Tracy was one of two Ducati motorcycle riders to crack the Pikes Peak International Hill Climb race's previously insurmountable 10-minute mark after he registered a time of nine minutes, 58.262 seconds. That's within six seconds of the time set by this year's winner and the other Ducati rider, Carlin Dunne.
While we'd love to see Dunne's winning run up the mountain on video, it was Tracy who had a camera mounted on the left side of his helmet, and we're sure that, despite the six-second difference, Tracy's ride is still worth watching.
And just to let you know how talented the guy is, this Tracy is the very same Greg Tracy that, together with Tanner Foust, completed the Hot Wheels "Double Loop Dare" stunt in July.
If you're viewing this on a mobile device and can't see the video, please click here.
Continue reading below ↓
Recommended Videos