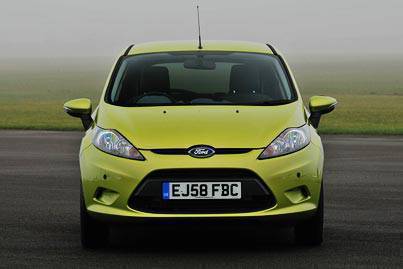 The econo-hatch boom has replaced the sport-ute fever since the global economy started slowing down.
With companies like Toyota and Honda unveiling their respective subcompact hatchbacks--the Yaris and the Jazz--motorists have raised the question of the Ford Fiesta's local availability.
Ford Group Philippines, however, has yet to commit to bringing in the Fiesta.
"It's too soon to tell. We can't comment on it yet since it was just launched, really," Ford corporate communications manager Anika Salceda said.
The Ford Fiesta is currently sold in Europe and everyone has been raving about it since the debut of its sixth-generation model last year.
Continue reading below ↓
Recommended Videos
North American sales will start in 2010, while China will be manufacturing the Fiesta at Ford's plant in Nanjing.
There is hope for the local market With Ford Australia getting its Fiesta supply from AutoAlliance Thailand, the same factory that makes the Ford Ranger sold in the Philippines.
As always, it's the law of supply and demand. Perhaps if there is enough clamor for the product, Ford will be delighted to oblige.