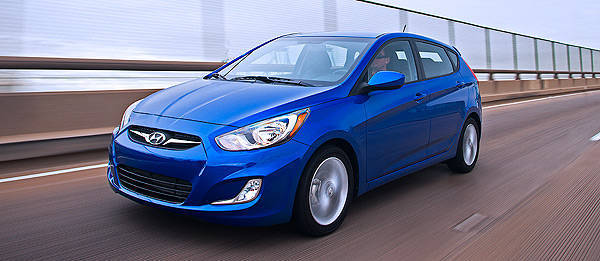 With the recent round of oil price hikes bringing the prices of gasoline close to P60, the demand for diesel-powered cars is stronger than ever. Don't think, however, that Hyundai Asia Resources (HARI), the official distributor of Hyundai vehicles in the Philippines, isn't listening to the public's clamor by not bringing in the diesel-fed Accent just yet.
It seems like the Philippine market just needs to wait a little longer.
"The demand for the diesel Accent is so high, particularly in Europe, that Hyundai simply can't squeeze us into its production schedule," said HARI chief executive Ma. Fe-Perez Agudo. "We can probably bring in one or two units (of the European-spec model) but what's important is that we bring in the Philippine-market model so that the buyers can immediately see what they'll be getting."
Agudo added that ordering a mass-market car like the Accent diesel isn't as simple as placing an order for it and then have the manufacturer make it right then and there.
"Hyundai has to first accommodate the region or country where it gets the largest orders from. Right now, that's Europe, North America and China. Unfortunately, the Philippines isn't that high on the list so Hyundai has to satisfy the demands of those markets first before it can produce our orders," Agudo shared.
Continue reading below ↓
Recommended Videos
So it's the basic economics law of supply and demand. We can only hope that how fast Hyundai vehicles are being driven off of HARI's showroom lots by new-car buyers will soon be noticed by the Korean carmaker.