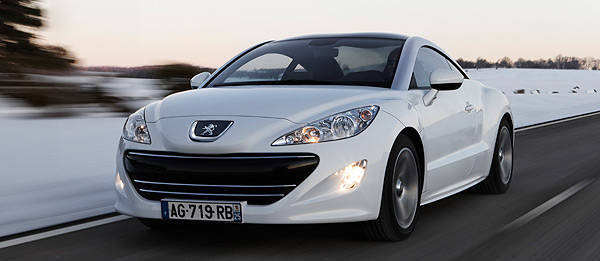 When Peugeot's re-entry into the Philippine market was revealed by the French carmaker itself last February, it already detailed the models it would be introducing in the country--the 3008, the 5008, the 508, the 308CC and the RCZ--and that the common denominator for all five vehicles is the brand's micro-hybrid e-HDI diesel engine technology.
At Peugeot's first official function yesterday through its official importer in the country, Eurobrands Distributor Inc. (EDI), the initial four models to be offered here were revealed: the 3008, the 5008, the 508, and the RCZ. However, as we mentioned in an article yesterday, the RCZ two-door sports coupe will only be available with a 156hp, 1.6-liter turbocharged gasoline engine.
Since we do know that the RCZ is offered in other markets with a 2.0-liter HDi diesel engine, we asked EDI marketing and communications director Dong Magsajo why a gasoline-powered 1.6-liter model will go on sale here instead of the 161hp diesel-fed mill to at least give the brand a distinct, all-diesel lineup.
According to Magsajo, bringing in the diesel-propelled RCZ "would have made it very expensive," prompting EDI to bring in the gasoline-fueled variant instead to be able to price it competitively.
If, like we already mentioned, the 1.6-liter RCZ is estimated to cost "more than P2 million but definitely less than P3 million," how much do you think the 2.0-liter diesel variant would have cost?
Continue reading below ↓
Recommended Videos