It's fun being part of the Top Gear team. We get first dibs on the latest cars and advance info on just about everything new that's about to hit the market. But it does have one drawback, and I don't mean the fact that we can't keep the cars unless we buy them. Here it is: With every batch of the latest, greatest automobiles to hit the streets, the reality sinks in--whatever car you actually have will be outdated in a few more years. Technology has accelerated to make cars more fuel-efficient, feature-heavy, roomier, and more reliable (hmm?) than cars from at least a decade ago.
But planned obsolescence is also making too many cars the rolling equivalent of that nice, 48-inch flat-screen TV. They will be something to dispose of in a relatively short time as something newer comes around. Everything has its value, but nothing really seems to stick anymore.
ADVERTISEMENT - CONTINUE READING BELOW ↓
The other day, as I was talking to a client, I noticed that he'd brought a Honda Civic SiR. Noting that it only had bolt-on mods like headers and a mild exhaust, and the body was unchanged, I gave him some unsolicited advice: "Don't sell it." It's hard to find a mint SiR these days for around P350,000 (50% of its SRP back then, unadjusted for inflation). If you have one, try to keep it showroom-stock as much as possible. Please stay off the rice.
Here are some personal favorites on my list.
ADVERTISEMENT - CONTINUE READING BELOW ↓
Recommended Videos
Land Rover Defender
An actual Defender owner likened his two units to a "British Sarao"--backhanded affection right there. It climbs like a mountain goat, has the virtual indestructibility of a Hummer but is much easier to maneuver, and has inimitable British style that no American or Japanese SUV will ever have. The Defender is being phased out soon for an all-new model, which means the market for used vehicles just got tougher. I asked Robby Consunji, Top Gear off-road editor and Land Rover Club of the Philippines president, what specific model years to covet. He gave me a long list: Basically, all engines and model years of the 90 and 110 from 1983 to the present. "A key feature is a long service life as the vehicle has almost no planned obsolescence. Spares are available from around the globe, and armed forces worldwide maintain a stockpile of service spares through the years. Servicing can be done with basic tools in the field. Pre-electronics and pre-plastic units tend to have a longer service life and desirability," says Robby.
ADVERTISEMENT - CONTINUE READING BELOW ↓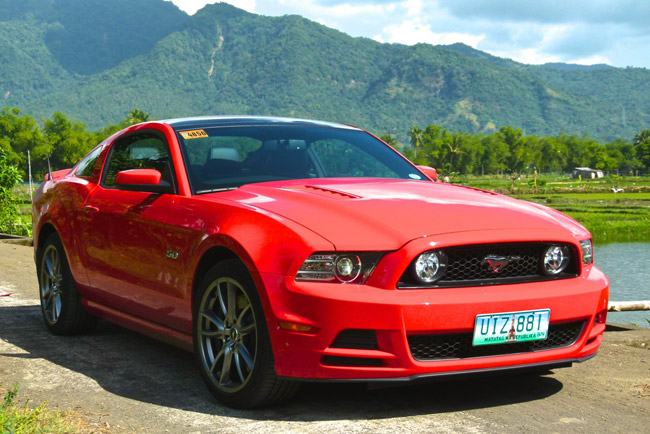 Ford Mustang GT (5th generation)
With its badass looks and roaring, honking 5.0-liter V8, the American stallion will soon give way to the svelte sixth-gen pony before the year ends. Why should you want one if, by all reports, the new car handles better and makes more power? Well, because the outgoing model is a study in old school muscle-car traits: It's big, has to be manhandled in tight corners, and makes no attempt to be PC except for the inexplicable spec of an automatic gearbox in Philippine-market units. How manly. The sixth-generation model has the option of a four-cylinder engine (albeit turbocharged), which would be the first time in so many years that the quintessential American muscle car had such a motor in a bid for better fuel efficiency against the likes of the Hyundai Genesis Coupe. There is no such thing with the outgoing model, because it simply does not G.A.F.
ADVERTISEMENT - CONTINUE READING BELOW ↓
Porsche 911 Carrera (993)
If you have several million pesos sitting idly in your bank account, you can hardly do worse than snap up a used Porsche. The sophisticated German sports car has a reputation for being the best one you can enjoy on a day-to-day basis, with just enough ground clearance to clear most humps, decent reliability, and a lot of usable performance. A brand-new model fetches around P10 million depending on the specs, but a used 911 from the 993/996 era fetches a little less than half that if you know where to look. Particularly desirable are the 993 models (last of the air-cooled 911). A manual version of any Carrera may actually have higher resale value than the Tiptronic-equipped cars. If you have one, keep it. If you're looking to buy one, you'd be well advised to have another million bucks set aside for maintenance. Rich man problems, I know.
ADVERTISEMENT - CONTINUE READING BELOW ↓
BMW 3-Series (E36/E46)
Before Bimmers became remarkably complex and expensive, the 3-Series was the ultimate compact sedan: sporty, classy and not too much trouble to maintain. Most local-market 3-Series were sold in 316i and 318i guises, with a few gray-market imports of the straight-six 325i. That six-shooter is a sweetheart, but the 318i is also fun to drive, not to mention friendlier at the pump. A multiple award winner, a 3-Series of this vintage isn't something you should let go of unless it's really falling to pieces (which is highly unlikely).
ADVERTISEMENT - CONTINUE READING BELOW ↓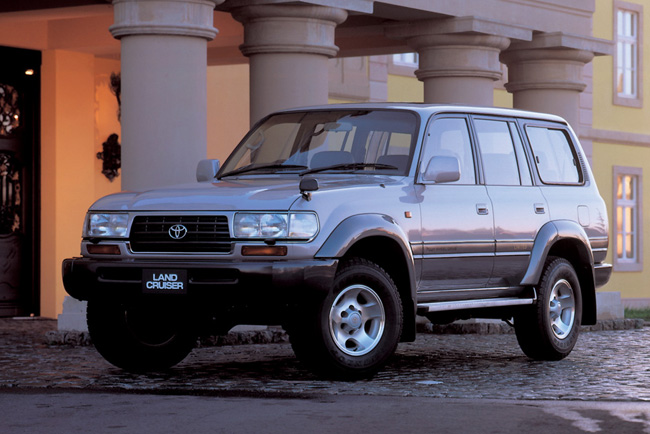 Toyota Land Cruiser (80 Series)
If you need to have the capability to go anywhere and don't want to waste time sourcing parts, you can't go wrong with a Land Cruiser. This thing can run forever, has a good ride, and has gratifying Toyota reliability.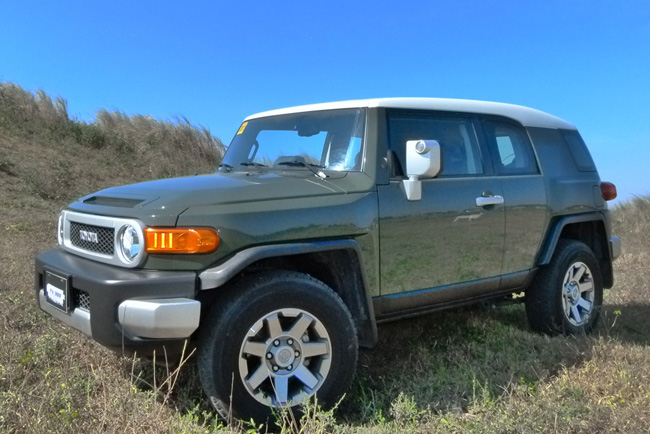 ADVERTISEMENT - CONTINUE READING BELOW ↓
Toyota FJ Cruiser
I've already written about how much I like this pseudo-Hummer, so if you can get your hands on one or are on a wait list, trust me when I say you won't let go of it anytime soon.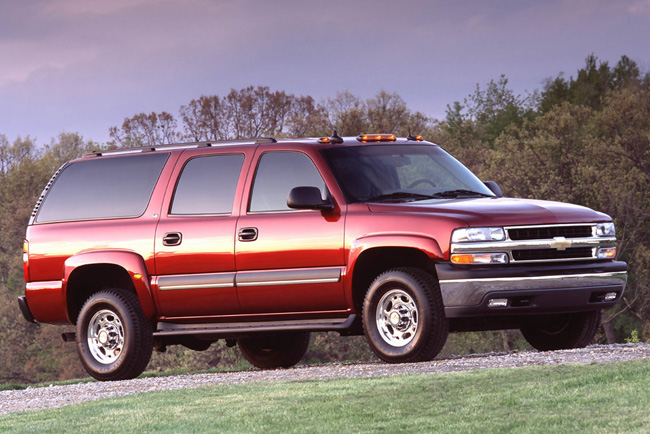 Chevrolet Suburban and Ford E-150
Full disclosure: I have a 'Burb, and I absolutely love my Burbzilla. The Chevy and the Ford are cumbersome to park and have thirsty V8 engines. Other than those two quibbles, having either of the two is like having your own personal C-130 transport aircraft. For the logistics-minded person who needs to carry the maximum number of passengers and cargo in just one vehicle, these beasts haul like nothing else. Real-steel chassis give these two unsurpassed durability as a tradeoff for weight. Meanwhile, the Vortec/Triton motors may be guzzlers, but they're built for abuse and are remarkably simple to maintain. They're the reason thousands of their ilk ply US interstates for literally thousands of miles. I particularly like the 2001-2004 Suburban, and the 2004-onwards E-150--the model years that were modern but not too sophisticated yet to become a long-term maintenance headache. They're not for daily driving, but when the driving mission involves especially heavy loads and lotsa people, they rock. Hurrah for analog!
ADVERTISEMENT - CONTINUE READING BELOW ↓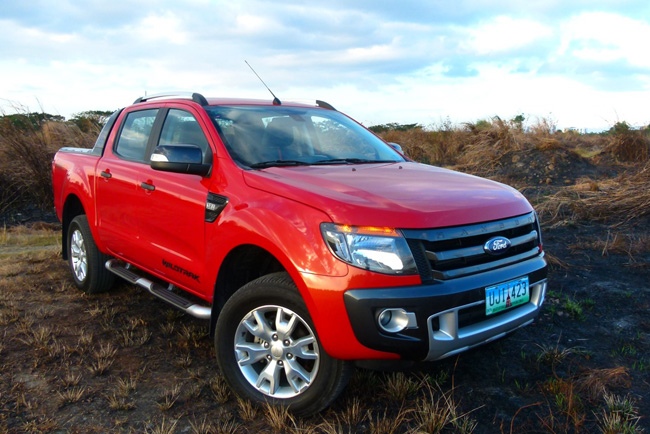 Ford Ranger (current generation)
After several good tries, Ford finally got it right with the latest Ranger. It's big but not too big, has gutsy engine options and high ground clearance, and looks very butch--all of them essential 'man truck' features. Actually, nearly every truck on the market can be argued as a keeper (hey there, Isuzu D-Max faithful!), but I like the Ranger's personality the most. It is this generation's F-150, albeit a lot friendlier at the pump and easier to park, which means you won't get tired of it very soon. Of all the new cars and trucks available right now, this along with the Mustang is the only one I could see a person owning for many long years.
ADVERTISEMENT - CONTINUE READING BELOW ↓