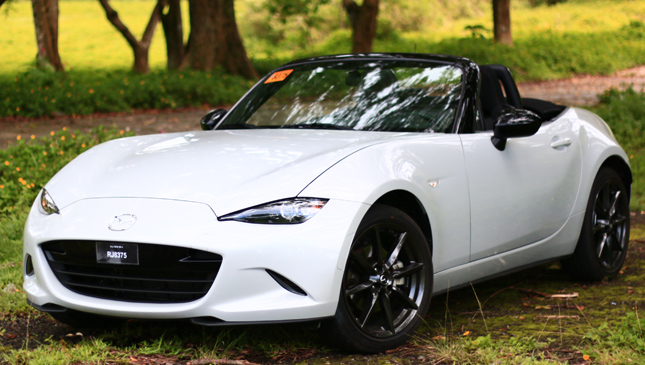 As a child of the '90s, I can honestly say that these are exciting times to be a car guy--even if you're in the Philippines. You see, back in the day, I could count the choices for family cars with one hand. Now I'll need several.
In the '90s, you had a handful of sporty cars to choose from: first-generation BMW Z3, Mitsubishi Eclipse (only in automatic...bleh), Mercedes-Benz SLK, a smattering of Porsches for the truly wealthy, and the Mazda MX-5 (Miata). At the time, the latter was even sold as a package deal with the Mazda MPV when Columbian Motors (Mazda's previous distributor) was trying to dispose of both the roadster and the MPV in its inventory.
During one car show, I remember my father wistfully crunching some numbers on a napkin, no doubt trying to convince himself that he could afford such a deal. That dream didn't push through, so it was quite a few years later when I would finally get behind the wheel of a Miata.
ADVERTISEMENT - CONTINUE READING BELOW ↓
It was a Sunday afternoon, and a friend's father generously lent us his first-gen Miata for a few precious laps around the block. It was a nice, pleasant roadster, but quite a bit heavier than I had expected.
ADVERTISEMENT - CONTINUE READING BELOW ↓
Recommended Videos
You never forget things like that, and as I'm rowing through the gears of the latest Miata, revving the engine and relishing the zing of the valves and the bark of the exhaust note, I want to thank the team at Mazda Philippines for making the car stay true to its roots. The new car is every inch as good as it looks, and now I'm (half) seriously thinking about making the leap and placing my order for one.
You know that movie Inside Out, where a person's emotions go through all sorts of crazy stuff in her head? Well, in my head and in my heart, Joy was going ballistic. Like, headstands, jumping jacks, burpees, somersaulting whoop-de-doo yippeekiyay booyah motherf***ing ecstatic. The rational side of my brain quietly put up a brave front for all of 10 minutes, and then it shut up and let the happiness wash over me like that ASG only people madly in love can truly experience (look it up).
ADVERTISEMENT - CONTINUE READING BELOW ↓
First, I told myself why a Miata makes no sense:
1. There's not a lot of room. If you thought the price of real estate was getting ridiculous in Manila, it's priceless in the roadster. You get just ONE tiny shelf ahead of the shifter for your phone or wallet (but not both, mind you). You don't have a glove compartment, but you do have a li'l cubbyhole between you and your passenger, in the bulkhead. The trunk is big enough for a couple of soft bags. Or your kid. That's it.
2. It's noisy. Nothing's free, and the price of a car with a better power-to-weight ratio than the ToyoBaru 86/BRZ while possessing an engine that makes nearly 50 less horses than that other sports coupe is that Mazda shed weight wherever it could. So that means insulation materials aren't a lot, but you really only notice it when the top is up and you're stuck in Manila traffic. Not only will you hear the melodious backbeat of the jeepneys beside you, but you can also keep tabs on the passengers ranting (or raving) about AlDub.
ADVERTISEMENT - CONTINUE READING BELOW ↓
3. That's it.
Now, where to start with how good this car is? How about the manual top, an ingeniously engineered device that goes up or down in three--yes, three--seconds flat. No hard cover required, no serious weight-training preparation either. You flip down a latch, toss it over and back, then press it firmly closed. Reverse the process to put it back up. It becomes second nature to the point that you can bring it down as soon as you hit your favorite open road, then quickly put it back up the moment traffic piles up. If you can get over the "driving in a fishbowl" feeling of a droptop, you can really have a nice time driving al fresco. Admittedly not a very useful feature for Metro Manila residents, but if you live in provinces with some great roads like Iloilo or Bacolod, this would be a lot of fun.
ADVERTISEMENT - CONTINUE READING BELOW ↓
Top up or down, the car has never driven as well as it does today. The 2.0-liter Skyactiv engine is a potent little beast without the added complexity of forced induction, so you get a very pure, visceral experience with linear power delivery and a wonderful soundtrack to boot. At low revs, there's this throaty rumble like how those old carbureted engines from the '60s used to sound, but bring up the revs and the snarl will put a smile on your face. The six-speed stick is a perfect match to the engine, with a progressive clutch engagement that feels like you're working a rifle bolt, and very short throws.
Go ahead, do the three-pedal dance and impress your date with your reawakened heel-and-toe skills. If you so dare, you can turn off the stability control to induce some power oversteer--just make sure you know what you're doing. The stock suspension settings are tuned for all-day comfort, so it's a little soft for a more forgiving ride on our world-class streets.
ADVERTISEMENT - CONTINUE READING BELOW ↓
Still, precise steering response and just the right amount of body roll combine with a responsive drivetrain to make this one of the most telepathically intuitive cars you can drive today. Among all the other cars within half a million bucks of its sticker price, this is the one car that comes closest to that paradigm of being "wired directly to your brain and the seat of the pants."
And it just looks sooo damn good! The cuteness of before has gotten a little more aggressive with chiseled character lines, and there is a palpable, athletic leanness about it that's so refreshing from today's crop of cars where practically everything subscribes to the "bigger is better" mindset.
The Miata is a small, tight car that fits you like a glove, and if you can't live with the minimalist aesthetic, it's best to shop elsewhere.
I drove it to work, to the mall and to Tagaytay for a date with my wife; did the Batangas-Tagaytay-Cavite loop with my kid; and had immense fun with the car that (sort of) made up for its limitations. I would hate to be stuck in carmageddon with this car, and I'd have to lock it up in the garage for weekend road trips with the family.
ADVERTISEMENT - CONTINUE READING BELOW ↓
It's not a sports car that easily does double duty as a daily-driver like the 86 does. It's a specialized experience that pays lip service to the basic practicality you expect of a car, but then fulfills its mission so magnificently well you'll probably wonder why other people would spend so much more for a snootier pedigree like a Porsche.
The new Mazda MX-5/Miata is the automotive equivalent of a double shot of espresso: tightly packed, a little coarse in texture, but eminently rich in flavor and body. This generation of car buyers never had it so good.
Photos by Andy Leuterio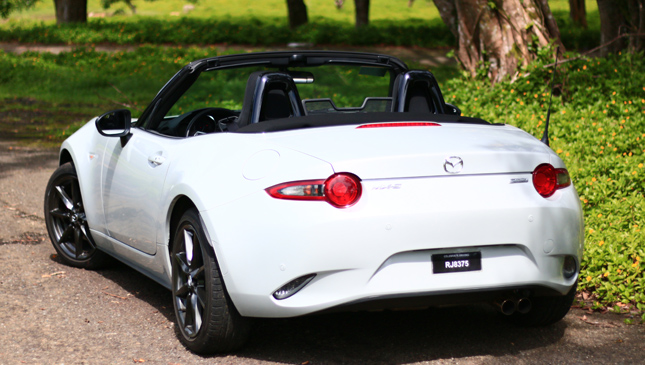 ADVERTISEMENT - CONTINUE READING BELOW ↓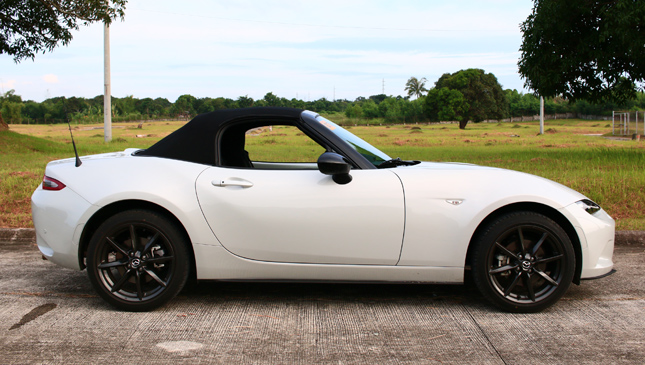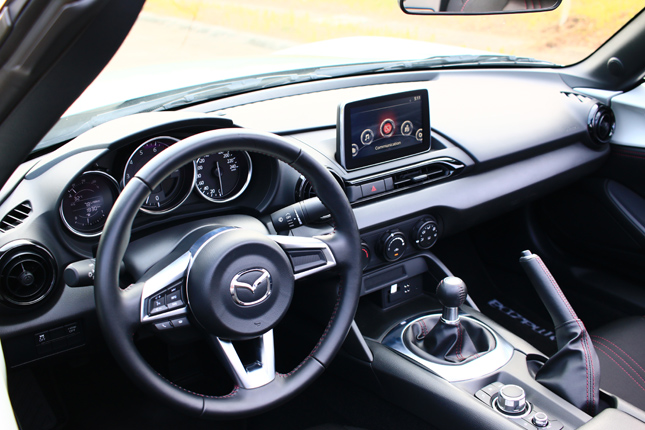 ADVERTISEMENT - CONTINUE READING BELOW ↓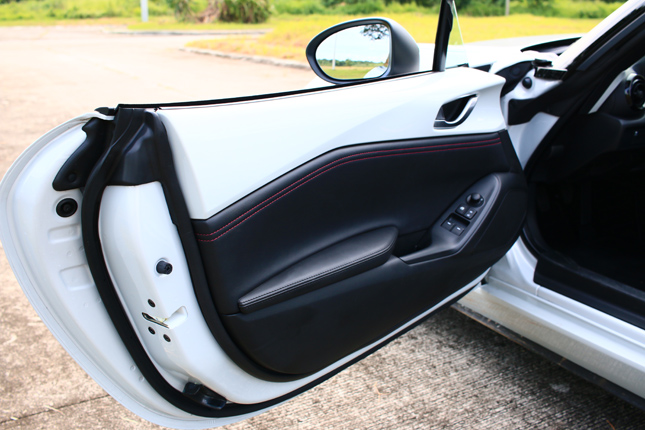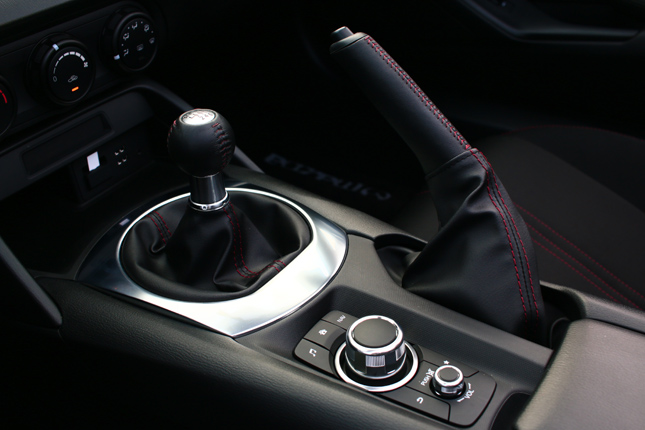 ADVERTISEMENT - CONTINUE READING BELOW ↓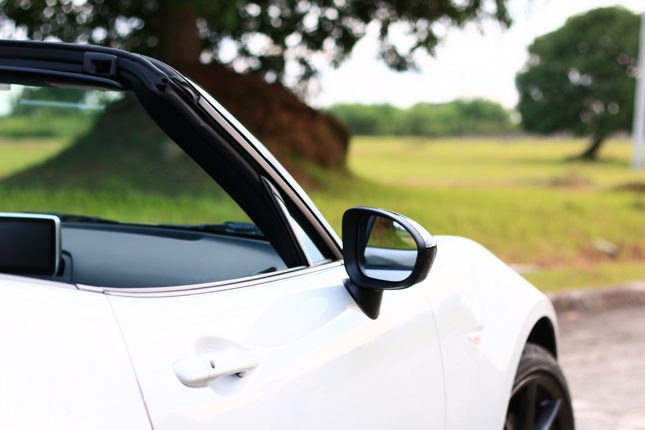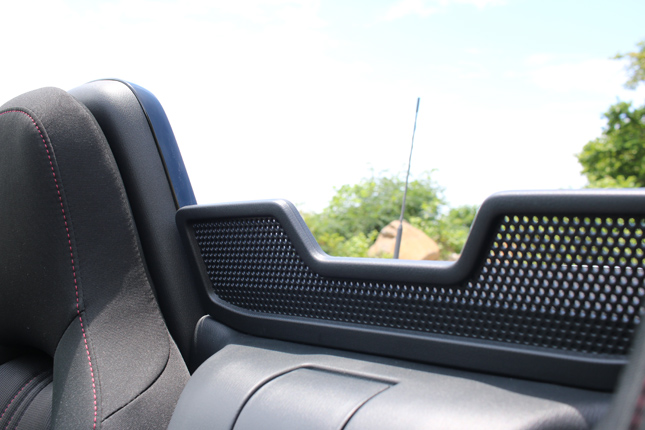 ADVERTISEMENT - CONTINUE READING BELOW ↓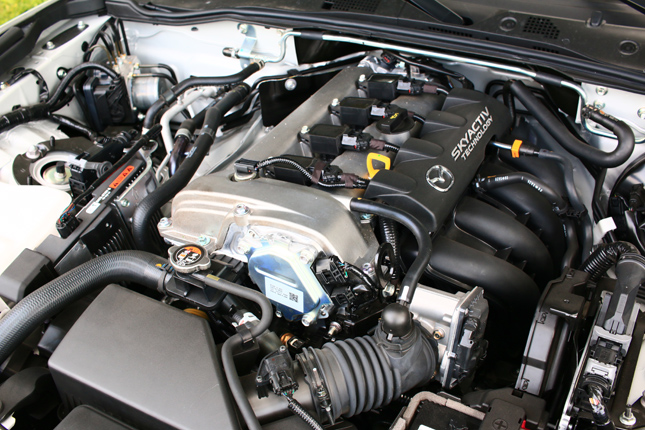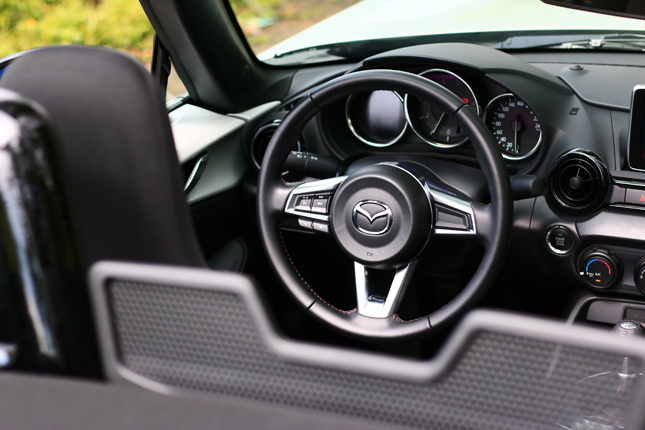 ADVERTISEMENT - CONTINUE READING BELOW ↓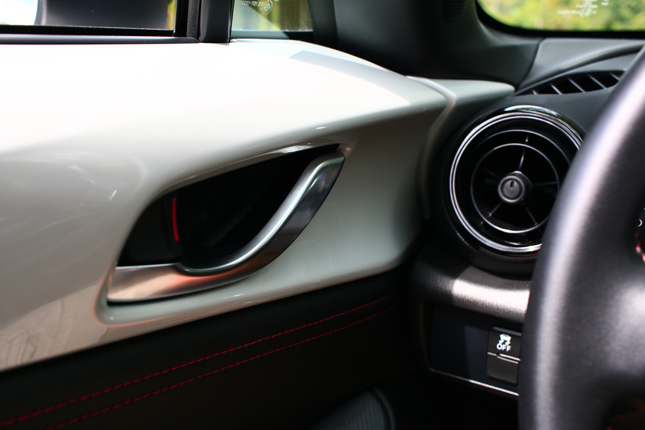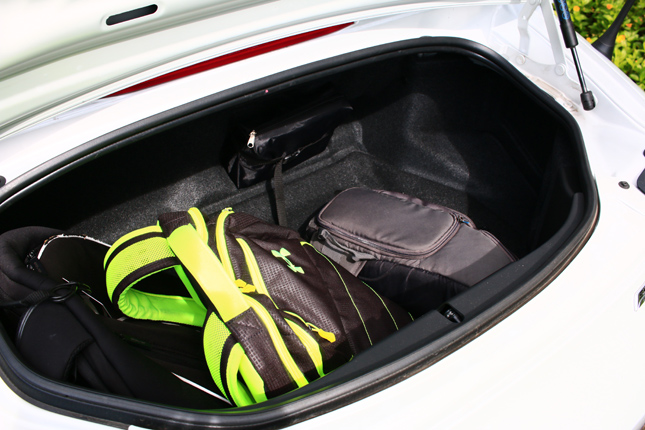 ADVERTISEMENT - CONTINUE READING BELOW ↓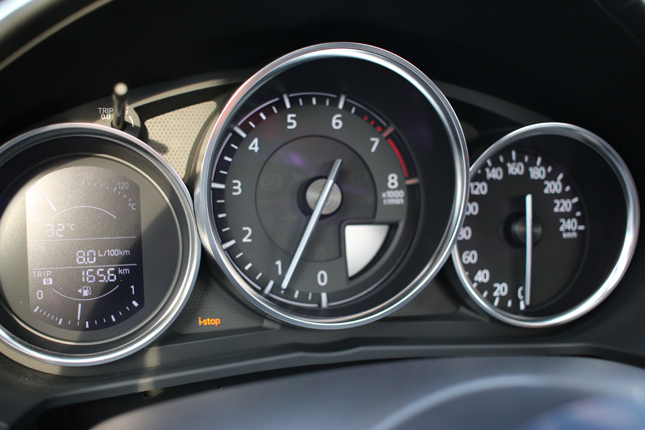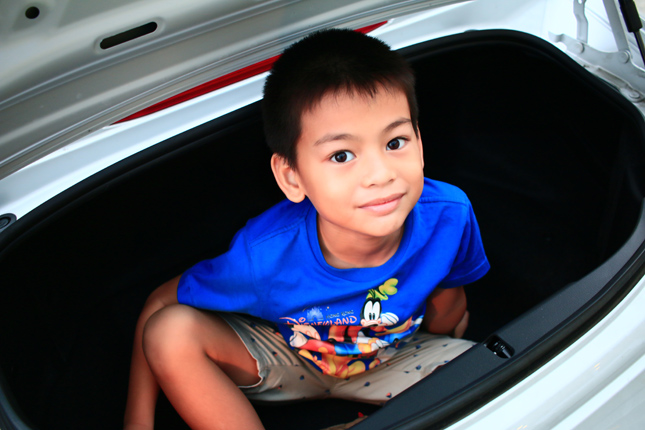 ADVERTISEMENT - CONTINUE READING BELOW ↓