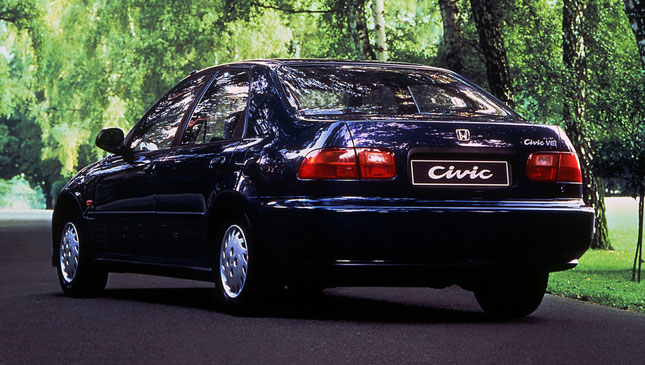 If we looked at university parking lots two decades ago, we would have been struck by how limited the automotive badges were in diversity. It was understandable though, considering carmakers had only begun returning to our market after the People Power Revolution of 1986. So when the '90s rolled in, only the big Japanese brands had set up shop. In fact, it was only Mitsubishi that had never left.
That didn't mean car enthusiasm waned. Of course not. Even with fewer motoring brands (by today's standards), we still pined, studied hard for, and upgraded our college wheels back in the day.
So, in honor of today's working class who wore Doc Martens, Giordano shirts, and Girbaud jeans back when life was as simple as worrying about homework--with no house/condo payment, bills and career advancement to think about--here's a nostalgic look at the cars we admired.
We know this list may be up for debate, because it's impossible for all of us to have wanted the same things. If you have your own favorite ride in college during the '90s, share it in our comment box.
ADVERTISEMENT - CONTINUE READING BELOW ↓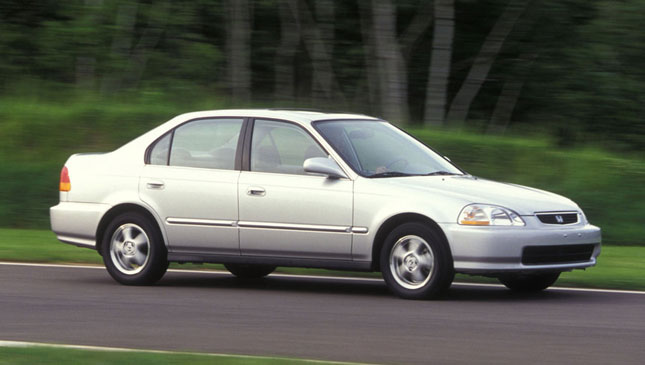 1. Honda Civic. If there ever was an archetype of a college car, it was the Civic. The notion of fun was already very evident back then, and if your EG-generation Honda had an ESi badge with the 1.6-liter engine, we bet you had a lot of fun joyrides. The EG's successor, the EK, was even more popular because of its available VTEC engine. The EK's fame even outlasted the '90s, with its coveted SiR variant defying deprecation until now.
ADVERTISEMENT - CONTINUE READING BELOW ↓
Recommended Videos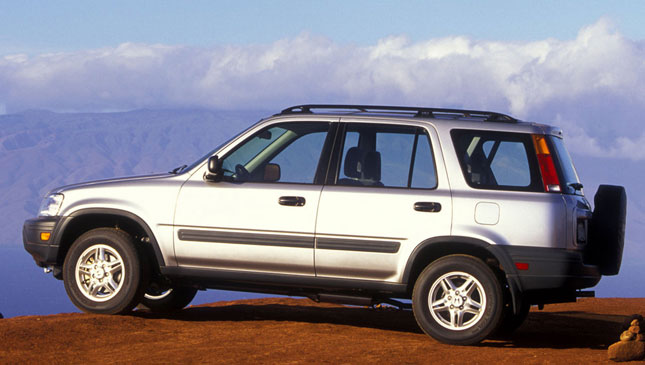 2. Honda CR-V. When the first CR-V came out, at first we weren't sure what to make of the unusual raised body and the tall vertical taillights. But its roominess, peppy engine, and nifty Kenwood audio system (with multicolored illumination) quickly won us over.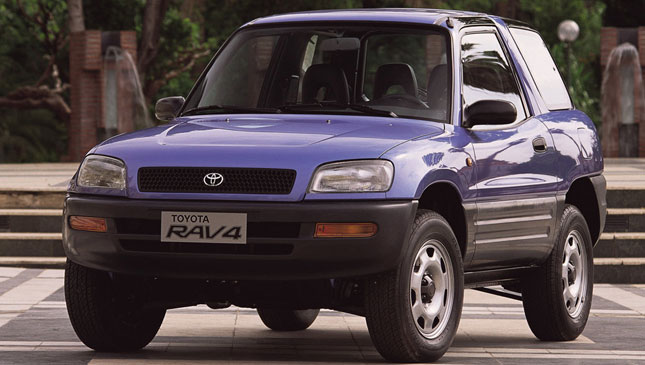 ADVERTISEMENT - CONTINUE READING BELOW ↓
3. Toyota RAV4. Like the Honda CR-V, people were unused to the idea of a crossover--a vehicle taller than a car, but not quite in SUV territory yet. Still, the RAV4's chunky design, all-wheel drive system and strong 2.0-liter engine had its share of admirers.
4. Toyota Corolla. The Corolla "Big Body" is certainly one of the all-time best cars Toyota has ever produced (at least in our market). Its look was handsome and balanced, the cabin was roomy, the engine was practically bulletproof when it came to reliability, and it was easy to accessorize. A lot of students particularly liked the "clean" look: no tint and a classy set of aftermarket wheels.
ADVERTISEMENT - CONTINUE READING BELOW ↓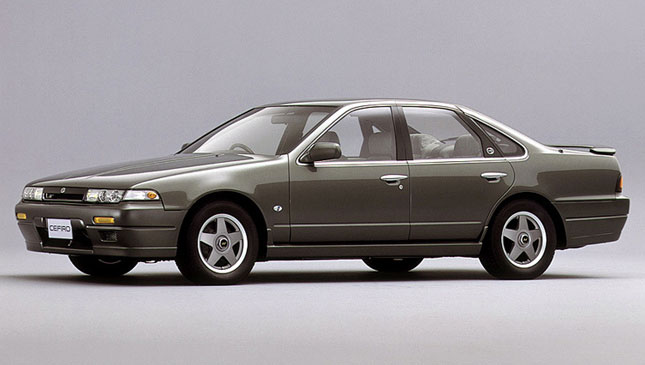 5. Nissan Cefiro. Up until now, most midsize sedans will make you look like you borrowed (with or without permission) your dad's ride. But the A31-series Cefiro--with its RB24 in-line-six engine (the same series that powers Skylines) and rear-wheel-drive configuration--was the only sedan that allowed you to look cool in an executive car.
ADVERTISEMENT - CONTINUE READING BELOW ↓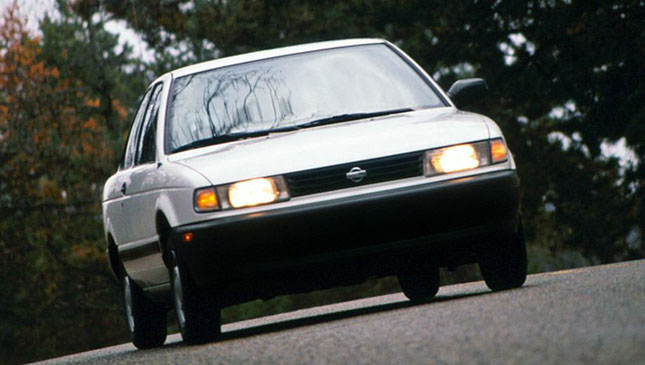 6. Nissan Sentra. Before its Taiwanese partner Yulon Motor messed things up, Nissan during the '80s and the '90s was a desirable brand, with memorable models like the Pulsar, the California and the Sentra. The latter was known for its advanced ECCS engine and ABS feature (antilock brakes were a big deal then). If you had the resources to swap in the legendary SR20 engine, as some college kids of the time did, your Sentra was a certified pocket rocket.
ADVERTISEMENT - CONTINUE READING BELOW ↓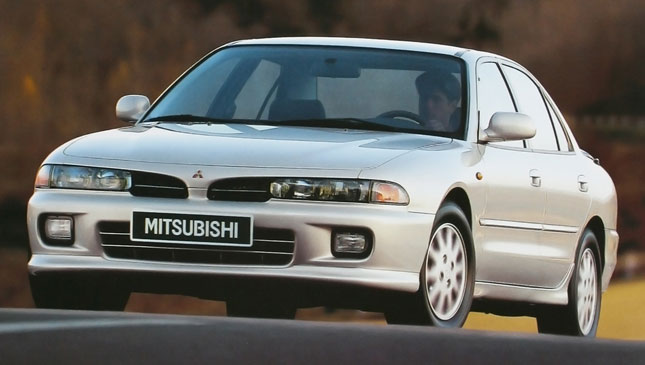 7. Mitsubishi Galant. The sixth-generation Galant that came out in the late '80s was already quite the charmer, especially the GTi variant. But the seventh-gen model came with a V6--one of the first six-cylinders we remember being locally released. One might say this was the Galant's heyday.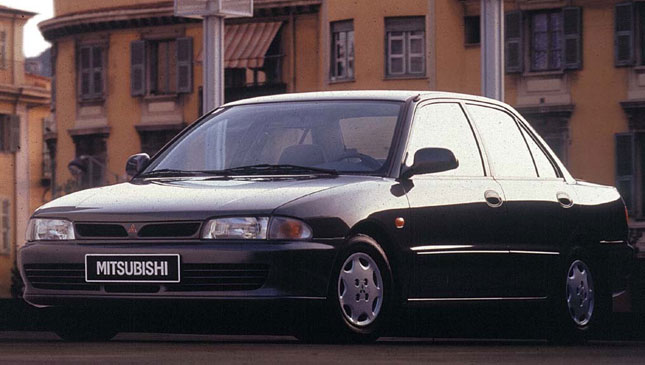 ADVERTISEMENT - CONTINUE READING BELOW ↓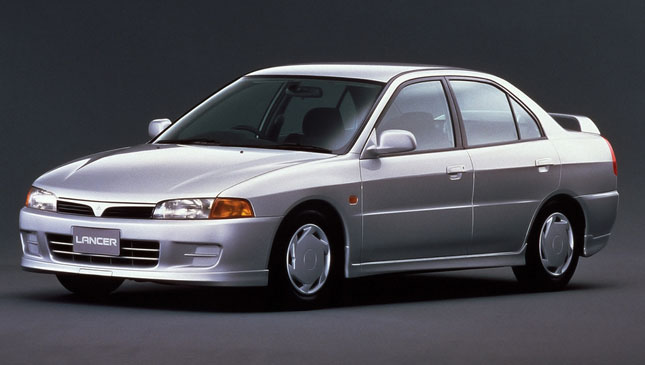 8. Mitsubishi Lancer. The "itlog" and "pizza" Mitsubishi sedans--nicknames derived from the shape of their taillights--were appreciated for the power of their 1.6-liter GLXi variants. There was also a halo effect from the popularity of the Lancer Evolution, whose lineage began with these Lancers.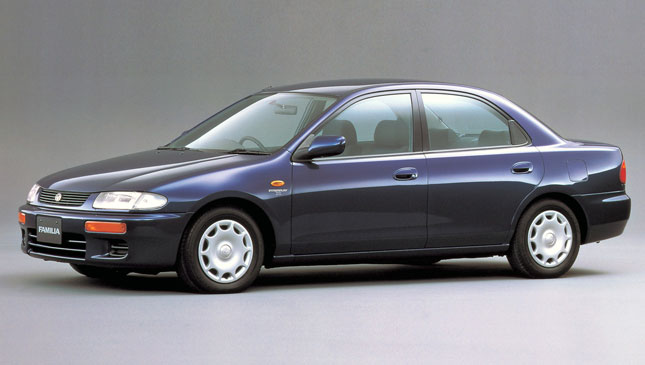 ADVERTISEMENT - CONTINUE READING BELOW ↓
9. Mazda Familia. This was one of the value-for-money models of the decade. It was roomy, had decent features, and was equipped with an energetic--albeit allowance-draining--1.6-liter mill. There was even a MazdaSpeed version that upped the Familia's cool factor.