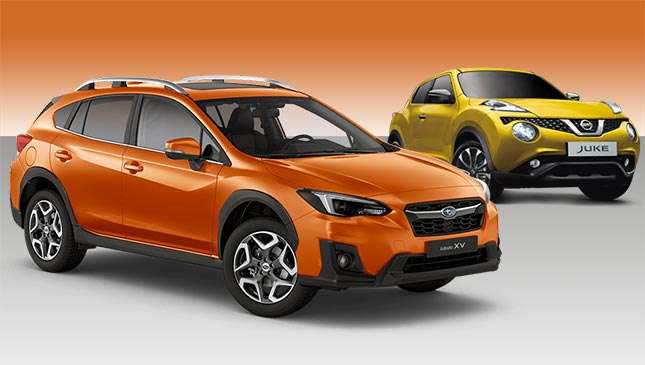 Good day!
I'm a seafarer by profession and would like to buy a car for my daughter this coming December.
My preferred cars are the Nissan Juke and Subaru XV. Please enlighten me about fuel consumption and the safety features of these two vehicles, as my daughter will use this as her daily ride to school.
Thank you!
Jesse Paul T. Bolneo
Hi Jesse,
Thanks for writing to us!
Subaru has just unveiled the second-generation XV based on the company's vaunted new global platform. I've driven it and can safely say that it offers far better control, a roomier interior, and a much more refined ride. Its handling, sure-footed agility and predictable on-the-limit responsiveness make it dynamically better, plus the fact that it is bigger and roomier than the Nissan Juke makes it more comfortable and practical.
Continue reading below ↓
Recommended Videos
The XV also has more safety equipment (more airbags, ABS-EBD, stability control, etc.), and comes with Subaru's highly-acclaimed Symmetrical All-Wheel Drive as standard. This makes it more versatile and more capable as road and weather conditions get tougher.
All this goodness does come at a price: The XV is significantly more expensive than the Juke. The Juke is best thought of as a raised small hatchback. It's definitely fun to drive so long as you keep the engine above 4,000rpm, and it handles with much enthusiasm. However, unless you're really giving it stick, it feels underpowered and isn't very roomy. With a small trunk space in the back, cargo carrying is very limited. Factor in the steeply sloping rear roof, and taller passengers will have a hard time sitting comfortably in the back.
If your daughter will be the sole user of the vehicle, if she drives alone in the city most of the time and won't be traveling out-of-town regularly, she will be fine with the Juke. But the XV, thanks to its size and equipment list, makes for a far better, more capable, practical and versatile all-arounder. If you're willing to pony up, I feel the XV is the better choice as it can be a family car when you're in town.
In our test drive, the Juke returned 15.6km/L. We haven't done a proper driving test on the new XV yet.
Hope this helps. God Bless and be safe always, sir!