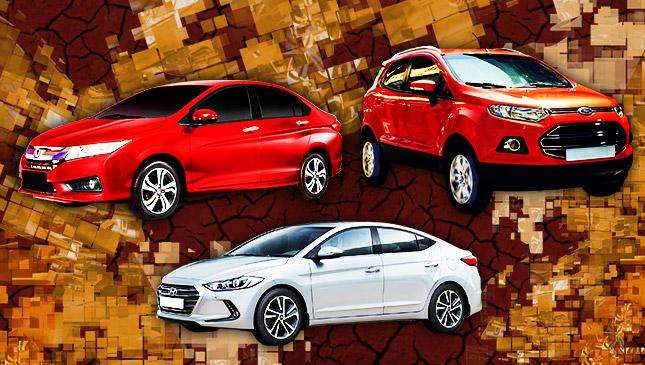 Hi Top Gear team,
I am looking to buy a new car but I am not sure which among the choices I have is fuel-efficient, has value for money, and is not so expensive to maintain. My choices are the Honda City E, the Hyundai Elantra, and the Ford EcoSport.
The car will just be used mainly for city driving, going to and from the office and home (I live in Clark, Pampanga by the way). I use to drive a Kia Rio 2015 sedan but I find it 'fuel-inefficient' (your thoughts?).
Also, I would appreciate if you can also suggest or recommend other cars that are not on my list.
Continue reading below ↓
Recommended Videos
Thank you,
Juliet Sandoval
Hi Juliet,
Thanks for the email!
Of the three cars you are considering, I have the most experience with the Honda City. I love the roomy interior, excellent brakes, and steering. The suspension has a very good balance; firm yet supple enough for long drives. The 1.5-liter engine is very gutsy and has good torque low-down and a great top end for those overtaking maneuvers on the highway. This is my preferred choice. On the highway, I've seen 16km/L from the City with the CVT, and about 8.5-9km/L in city driving through Metro Manila. Plus, I love the fact that the Honda City is proudly made in Santa Rosa, Laguna.
The Hyundai Elantra is also a decent choice, but I feel it offers nothing new to the table. No high-tech engine and no super-efficient transmission. The interior space is, in my opinion, simply comparable to a Honda City, but consider that the Elantra occupies the next segment up. To the all-new Elantra's defense though, the looks are really eye-catching and the interior seems to have received a major upgrade from its predecessor, with a style that matches the exterior. I haven't tried the all-new Elantra just yet so I can't comment on its driving performance.
The Ford EcoSport is one car I cannot wholeheartedly recommend because I dislike the way it drives; it has a gutless engine and jerky dual-clutch transmission, which really kills what otherwise could have been an excellent package given its modest footprint and versatile interior. It's not very fuel-efficient either, especially out on the highway, as the EcoSport's engine feels labored just to maintain proper highway speed. And you always need a reserve of power out on the highway when overtaking vehicles or when you're loaded and going uphill.
If you are looking for another option, consider Mazda's 2 or 3 sedans or hatchbacks. Very fuel-efficient (the SkyActiv Technology really works), exciting to drive, excellent, solid build quality, proudly made in Japan (Mazda 3) and Thailand (Mazda 2). The only negative is the tight rear seats on both the 2 and 3.
As for your current Kia Rio, I prefer the hatchback. It looks good, is decently fun to drive but admittedly sorely underpowered as well. A powerful engine isn't always a gas guzzler. Driven right, it can be more fuel-efficient than a less-powerful engine. Yes, I love power and torque to haul my fat bottom!
Hope this helps. Good luck and drive safe!